In October 4J Studios released the spooky Halloween skin pack for Minecraft Xbox 360 edition for free, and also said that the PlayStation version would be released soon after. The PS3 skins appeared right on target on Halloween, but that 'soon' became much longer than anyone expected for the PlayStation 4 and PS Vita. But finally today the Halloween skins have finally made it to PS4 and PS Vita.
The FREE Halloween Texture Pack is now available on all Sony platforms just a little bit early for Halloween 2015 😉 Get it while you can!

— 4J Studios (@4JStudios) November 20, 2014
It's almost a month late, but grab it free from the PS Store now. Even if you don't start making spooky creations in Minecraft now, it will at least be ready for you to use next year! The pack adds a bunch of great new textures and character skins to the game, including Slender Men that will stalk you at night, pumpkins to decorate your castle with, grisly green water to swim in, and werewolves to prowl the forests. It also gives the menus a nice new look that fits in with the scary look.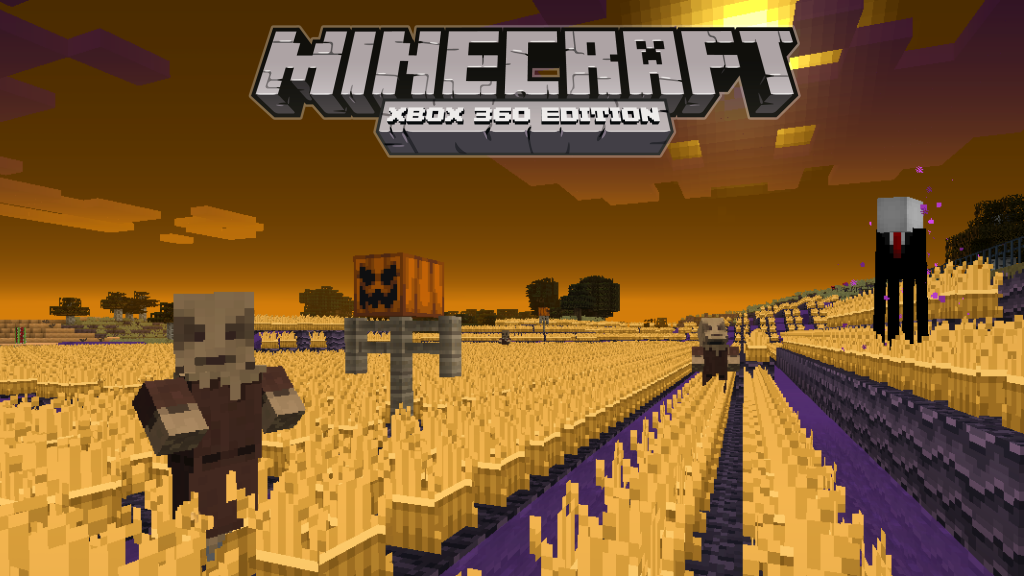 For more amazing texture packs and creations, try our Minecraft channel.