If you're looking to pick up a PS Vita soon, you may want to take a look at this new FIFA bundle. For a great price you'll be able to get a PS Vita and FIFA 15.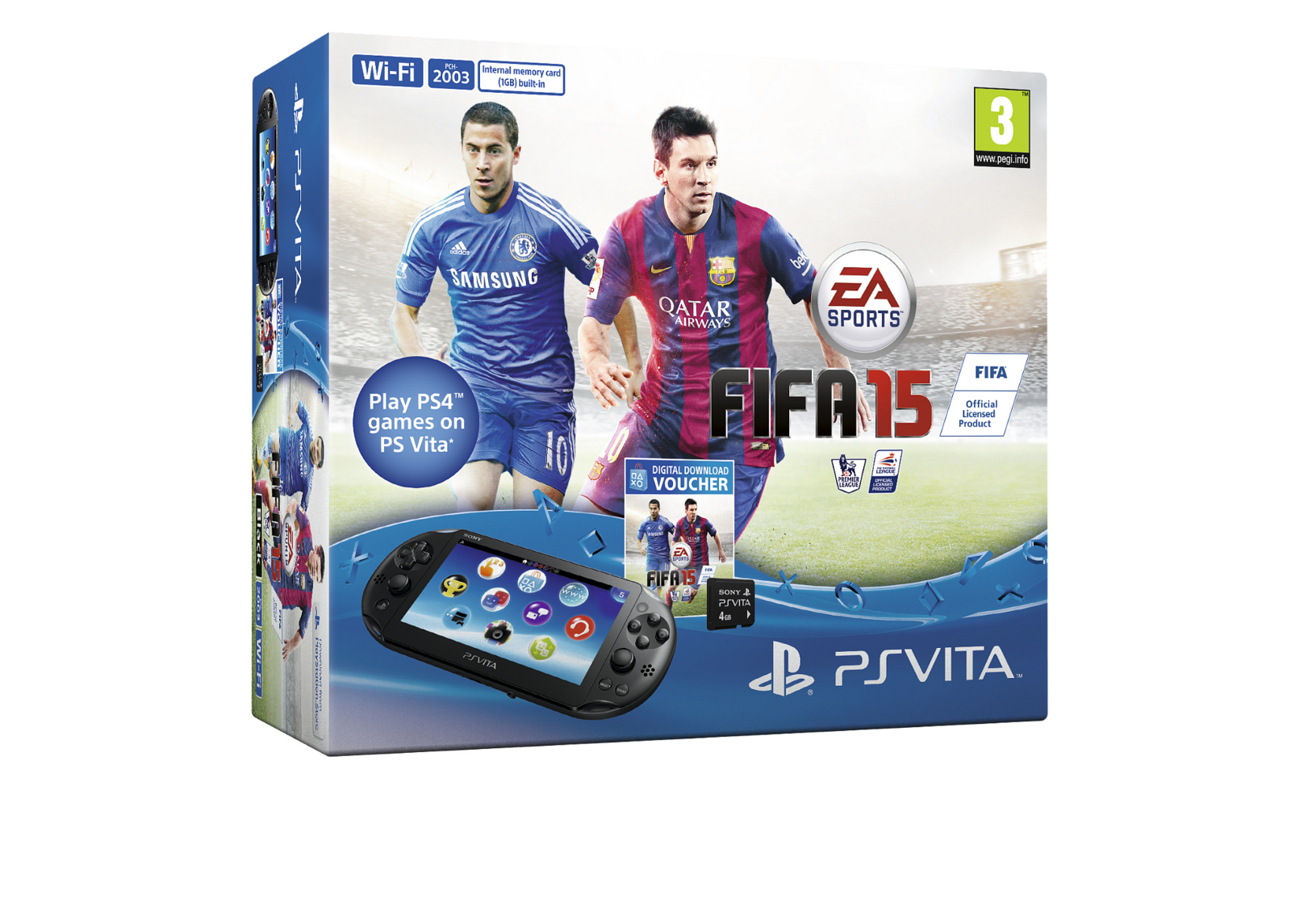 The PS Vita included is the 2000 series, the new slimmer model with more rounded corners. The pack will come with a code for FIFA 15, which will let you download the game from the PS Store for free.
The bundle is only available in Europe, so you'll need to live in Austria, Benelux, Switzerland, UK, Ireland, Cyprus, Greece, Israel, Iceland, Croatia, Slovenia, Bulgaria, France, Germany, Poland, Portugal, Spain, Malta, South Africa, Turkey or Italy. If you do live in one of these countries, you can pick up the bundle for €199.99/£179.00.
The FIFA 15 release date is September 26th. You can buy the PS Vita FIFA bundle on the same day. For all the biggest scores on FIFA 15, take a trip to our FIFA channel.