We all thought that the Minecraft movie was finally happening, with the man who made Night as the Museum bringing our favourite game to the big screen. But it looks like that won't be happening any time soon, because Mojang have said they don't like his story idea!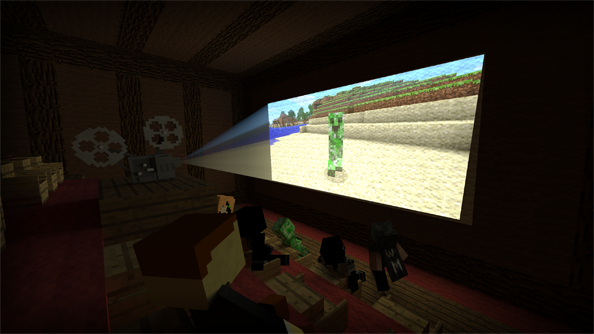 Shawn Levy has made loads of cool films, like Night at the Museum and Real Steel, and he was getting ready to start work on the Minecraft movie. But when he told Mojang – the company that makes the Minecraft game – his idea for the story, they really didn't like it. So Levy has decided that if Mojang doesn't like the idea he won't do it, and so the movie won't be happening for now.
So what was Levy's idea? He wanted a big adventure film that would be a bit like The Goonies; a group of kids getting into all kinds of trouble. It sounds cool, but it wasn't the kind of film Mojang wanted to see made about their blocky world. Hopefully someone else has an idea they like quickly, because we really want to see the Minecraft film!
For more stories about the best building game on the planet, read our Minecraft channel.