Microsoft have surprised us today by revealing that there's a brand new Minecraft DLC pack full of Star Wars skins, and it's out right now to download!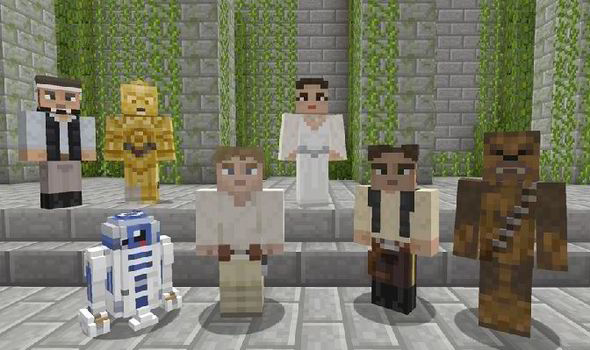 The new Classic Star Wars Skin Pack has 55 cool new characters for Minecraft, and is only available on Xbox One and Xbox 360. It has skins from Episodes IV, V, and IV, so expect to see your favourites from the original trilogy of films. Darth Vader, Luke Skywalker, Han Solo, Princess Leia, C3PO, R2D2, Bobba Fett, and Ben Kenobi are all in there, as well as many others. There's also lots of different versions of many of the characters, like Luke in his X-Wing pilot suit and Luke in his Jedi robes.
To get your epic story in a galaxy far, far away started, buy the Star Wars Classic Skin Pack from the Xbox Store. For more amazing stories from the world of Minecraft, take a look at the Minecraft channel.