One of the biggest things we've ever seen created in Minecraft is Great Britain itself. Based on the Ordnance Survey maps, it is a massive replica of BoxMash's home country. And now it's even bigger and better, as Ordnance Survey have added lots more detail to the map.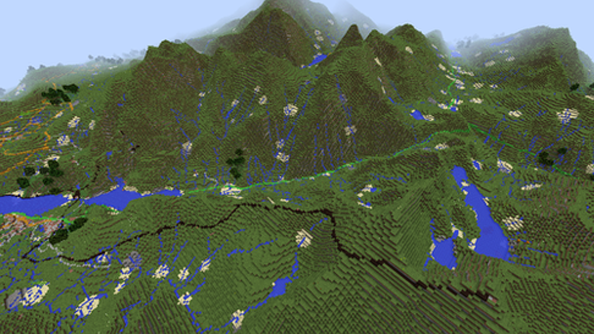 The original map was built by Ordnance Survey's intern Joseph Braybrook last year, and was made up of 22 billion blocks. Joseph now works for Ordnance Survey as his full job, and one of his tasks has been to scaled up his map to a total of 83 billion blocks. Each block represents 25 metres or real UK land.
This new scale means the map is a lot more detailed, and you can now see local roads, motorways, and railways on the map, as well as tributaries to rivers. Joseph hopes that players will turn the models of the railway network into a real working rail system with redstone and minecarts.
The new version of the map is so detailed now you can probably find where you live! It'd be a great project to find your road in the map and then build a replica of your house on it! You can now download the map from the Ordnance Survey website, as well as a great tool that will help you find your house.
For all the coolest new things in Minecraft, visit our Minecraft channel.