Remember when we told you that Minecraft would be getting Twitch support? Well the day is here! You can now make live shows on the internet of your Minecraft adventures, just by pressing F6!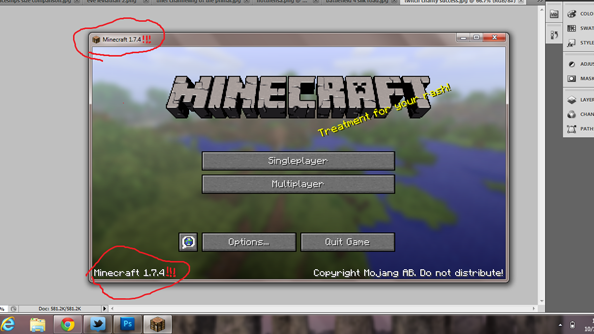 Well, before that there is a little bit of work that needs to be done. You'll need a Twitch account first, which will allow you to make videos just like on YouTube, but they will be live instead of recordings. You can sign up for Twitch here. Then you need to go to your Minecraft Mojang account here and put your Twitch username and password into the Mojang settings. You'll also need to update Minecraft to version 1.7.4. Then you're all set! All you have to do it start playing Minecraft and press F6 whenever you want to start broadcasting your Minecraft builds to the world. If you have a microphone on your computer you can even talk to your audience and explain to them how you made your incredible projects!
If you're planning on doing some Minecraft live streams using Twitch, why not link us to your Twitch channel in a Tweet and then we can watch you do your stuff!