Mojang have revealed what we can expect from Minecraft when it releases on PS4 in August. Saves will import from your PS3 edition, there will be great multiplayer, and the special features of the PS4 controller will be used.
When you move over to Minecraft PS4 edition you'll be able to import your PS3 save, meaning you can carry on playing in your world. But the PS4 edition will be thirty six-times bigger than the PS3 version, so you can continue building in your world even further.
When you upgrade from PS3 to PS4, you won't have to pay the full price of the game. There will be a discount on the PSN store if you already own Minecraft PS3 edition. Mojang hope the same will work if you buy a disc version of Minecraft, too.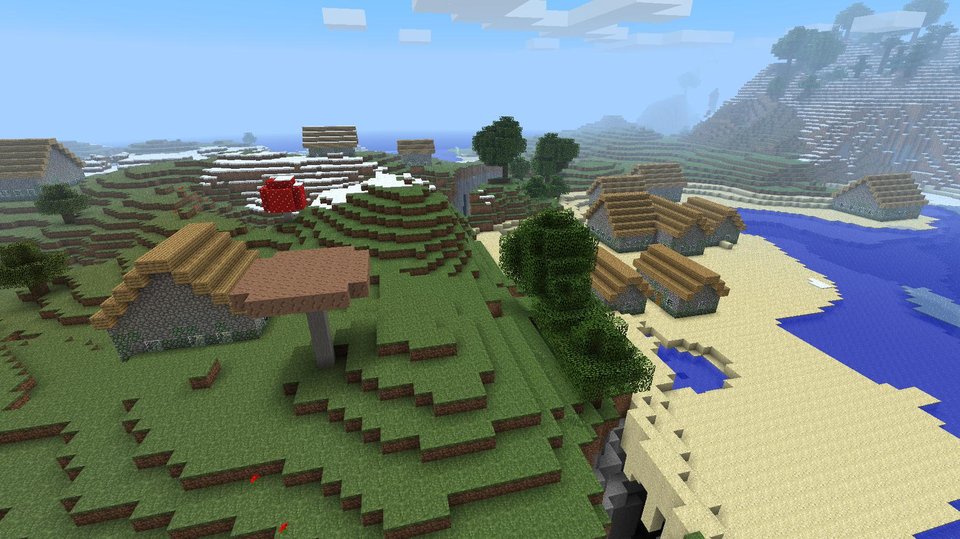 The PS4 has a really cool controller with a touch-pad, and Minecraft PS4 will be using it to control menus and the crafting screen. You can also use the share button to stream your game online or share screenshots with your friends. There will also be PS4 trophies and some Sony-exclusive DLC.
Minecraft PS4 edition has multiplayer, with four-player split screen for people in the same room, or eight-player online.
The Minecraft PS4 edition release date is August. For more awesome Minecraft stuff, check out the Minecraft channel.