The Guardians of the Galaxy are invading everywhere: LEGO, Disney Infinity, and now Minecraft. Coming to the Xbox 360 edition of Minecraft very soon are these cool Guardians of the Galaxy skins.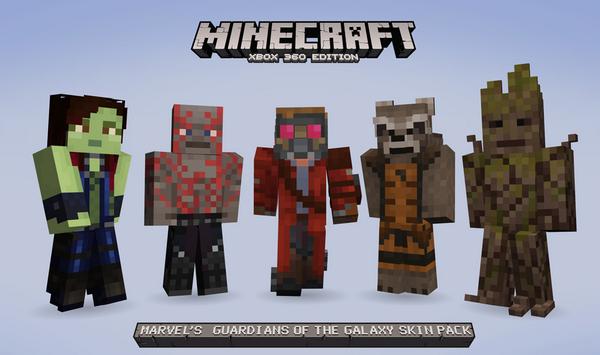 All the team are there: Gamora, Drax, Star-Lord, Rocket Raccoon, and Groot. This will help keep all your Marvel Minecraft adventures up to date!
Keep an eye on the Xbox Marketplace, as the skin pack will be available any day now. For more great Minecraft stuff, take a look at our Minecraft channel.