Hello and welcome to week 4 of our Legends of CHIMA Online Game Diary, where we give you an inside peak into the online world of CHIMA!
This week we take the adventure with us, as we go mobile to see if the App is as easy and fun to use as the desktop game. Don't know much about Legends of CHIMA? Don't worry! You can easily check out our earlier diaries: Legends of CHIMA Online: Diary Week 1, Week 2, or Week 3, or even just watch our Video diary below that goes through all the major stuff in the game to get you up to speed on what's been happening so far.
This week I decided to play the game on the mobile App as I wanted to see if there were any differences in playing the game, or if I would discover anything new in the mobile version. The App was really easy to install, and I just entered my username and password and I was set up. When I first started playing, the game seemed basically the same, but as I progressed, the harder the game became to master on my mobile.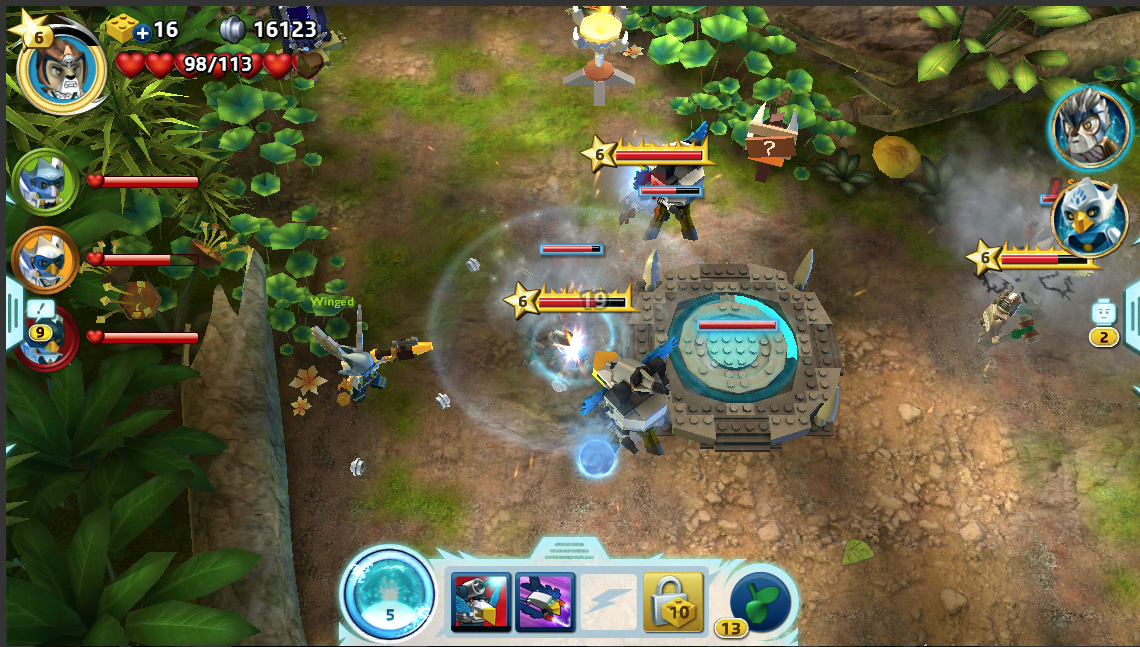 Croc's started getting harder to avoid, hiding behind bushes and trees and inside tents, waiting for the unsuspecting player to walk up and get ambushed! And it wasn't just one or two crocs that waited for you, but five or six! As the level of Crocs increased, it also became much harder to make any progress by myself, even though I had the best gear I could afford. This is where the game really got interesting as I actually needed other players to help me get through the tasks. The good thing about this though was that most people seemed to be having the same problem, and so were teaming up with me more often without me having to go search out players to get through tasks.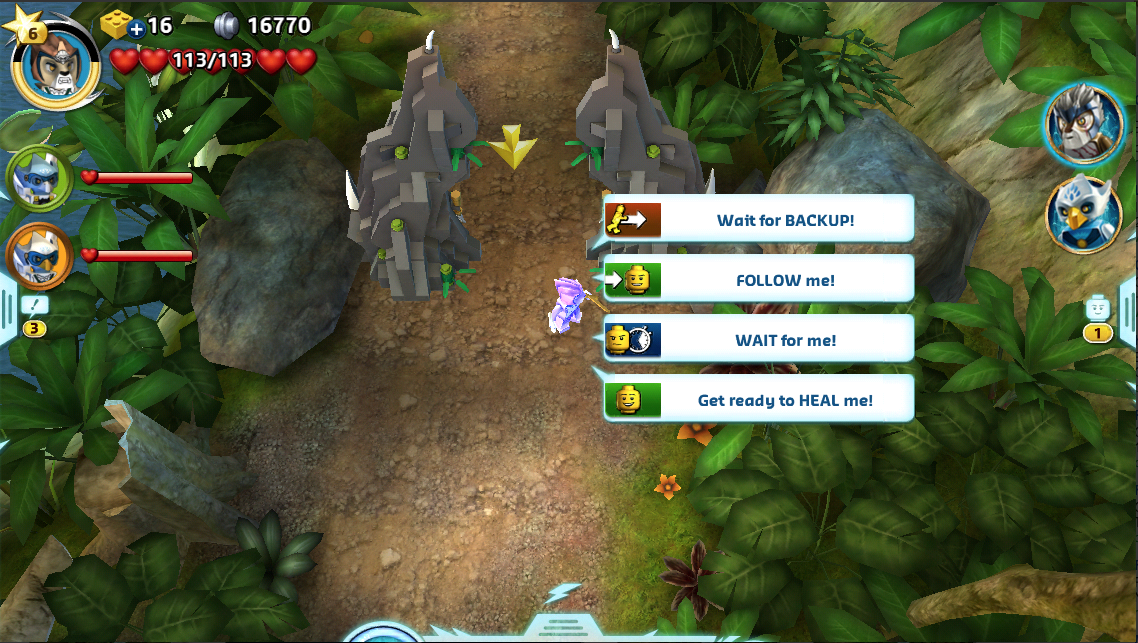 As the game got so much harder very quickly it became really important to think about what kind of weapons would help me get through certain battles. If you know that you've got a portal to defend, you need something with high speed – not something dragging you down. A big part of the game I hadn't really explored until this week is how to use 'weapons' to heal your friends in battle. As the game was getting more difficult, finding ways to heal our characters became more important.  I discovered that if there was a big team of us playing, we could assign the role of healer to a member or two, who could equip their secondary weapon with a healing weapon and come to everyone's aid when they need it. This was a great way to prevent people from dying, or having to restart the battle.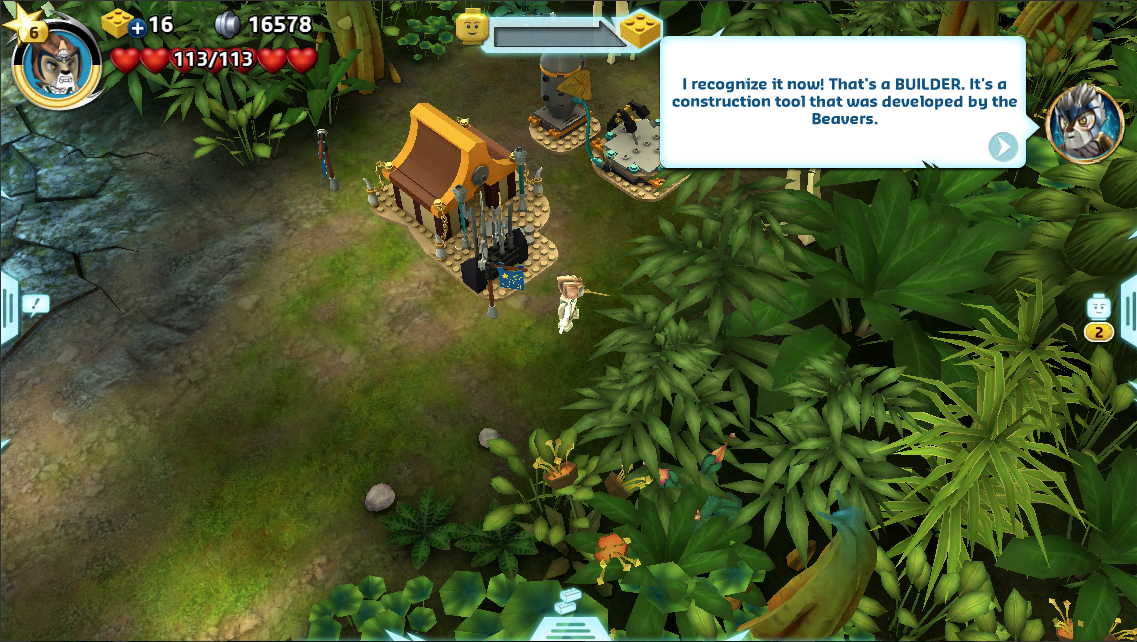 Playing on the App did help me discover some new awesome elements to the game that I had missed in the desktop version. For instance, I accidentally discovered that chat wasn't the only way to communicate between players in the game – my character could in fact talk aloud about anything and everything that was happening around him – which I hadn't known before! As everything is much smaller in the app it was easier to tap on things too hard or too long, and this is how I found that if I tapped and held down on an object such as a tree, another player, or a croc, a menu of options for what my character wanted to say came up, such as "Wait for Backup!" "Follow me!" or "Get ready to heal me!" These quotes even had cool little LEGO faces that showed the emotion of what the character is saying which is pretty neat. Once I selected an option, the words appeared on the screen for the other players to see.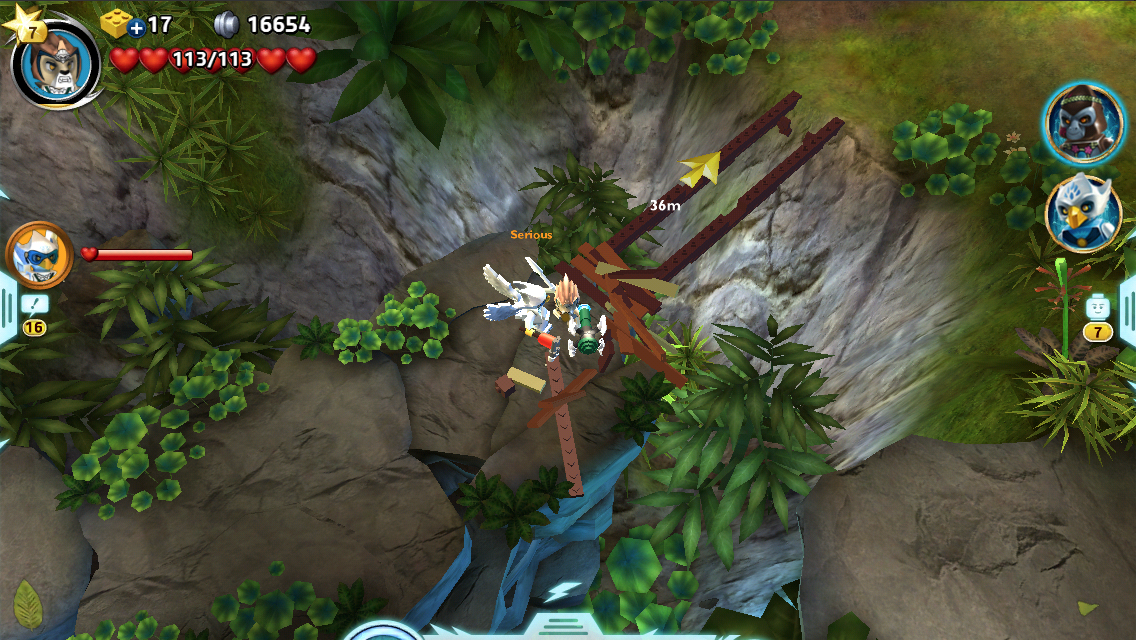 The story of the game itself also had some awesome surprises in store. I discovered the actual purpose of the ancient portal pads: by activating them and claiming them for our side, our influence will continue to grow, taking back the land from the control of the terrible Crocs. The mystery gadget I picked up last week also turned out to be very important as it turned out to be the builder! The builder is a construction tool that was developed by Beavers that turns piles of LEGO bricks into awesome items, like bridges and ladders to help you access new areas. If you read my post last week, you'll know that I was suspicious about some horrible seeds the crocs left behind at a camp we destroyed. Well, turns out I had right to be as these seeds started to become important in the game this week – or well, at least what they turned into did! It turns out the seeds became some super freaky flora – plants with bite, which I had to take on and destroy! Gelsi the gorilla told me that they needed to be exterminated – and that they only appeared after the Crocs came to the scene. At the end of this week I've been given another mystery task: apparently the Crocs are heading South, and while I have to locate yet more Croc camps, there is also a secret objective awaiting me! Could this be another twist in the tale? Make sure to come back next week to find out!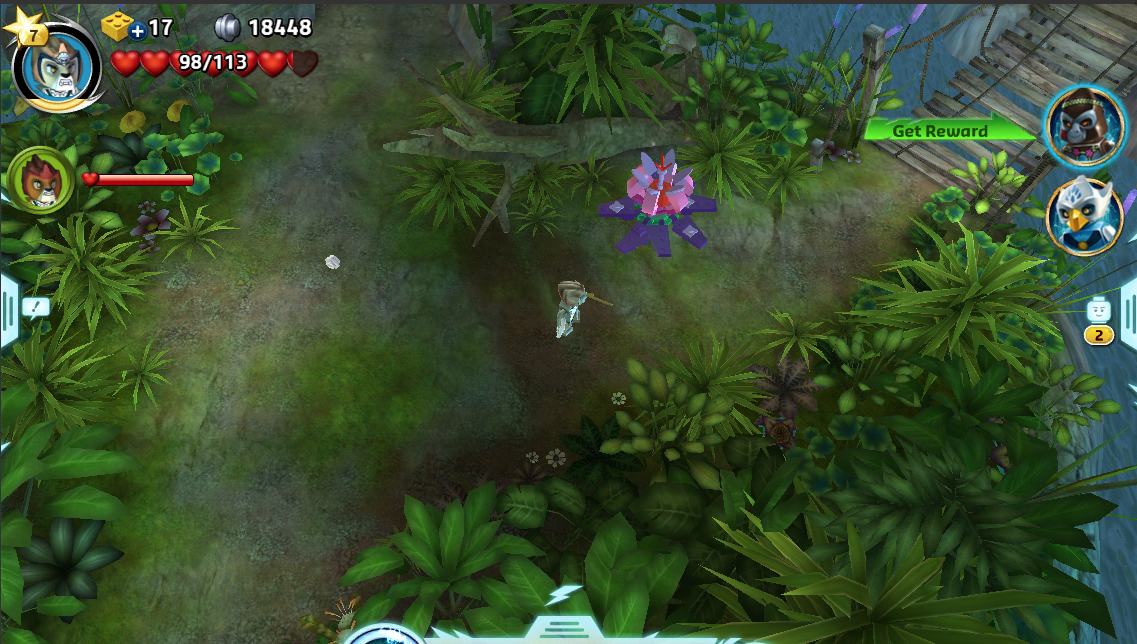 Tips for the mobile version:
#1. Make sure you don't press down too hard on the screen, as nothing will happen. Use a light touch.
#2. Make sure you have a good Wifi connection to play the game. I often got the message "Your network connection has become unstable and you have been disconnected from the server", which meant I had to close down the app and then load it again before appearing back at my last checkpoint, which got pretty annoying.
#3. I often encountered problems in the App version, like not being able to buy weapons one day, to the screen freezing, so make sure to be patient when using the App and report any problems you have to the App store.
Ready to join in the fun? Head to the website to play the game online, or download the app on both iPhone and iPad from the App store, and make sure to add me as a friend ('Looney ToadyPigeon'). Don't forget to share some of your favourite stories from the Legends of CHIMA Online by tweeting us.