If you're trying to get some ideas for what you're going to build next with your LEGO bricks, try looking at your favourite games. That's what LEGO builder Nannan Zhang did when he made the world of Aurora, which is inspired by the places in the game Bastion. Take a look!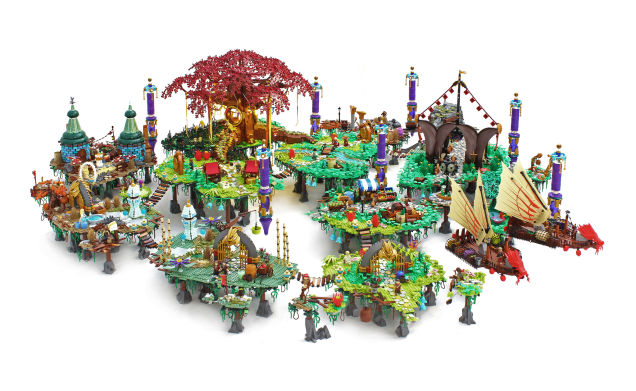 Aurora is a lush green world made up of lots of small floating island pieces, just like how in Bastion the world clips itself together in peices like a jigsaw. If you've never played the game you can take a look at the trailer below. The Aurora creation has lots of trees and great little details like cool gates, markets, and even castle-like buildings. We'd love to be able to buy it, but it's just a one-of-a-kind. Nannan must be very proud of it!
For more amazing creations, take a look at the LEGO channel.