If you weren't at London MCM this weekend, you'll have missed out on a massive announcement from TT Games about LEGO Batman 3. Fortunately we're here to tell you everything, and it's a big list of awesome new characters that will be in the game.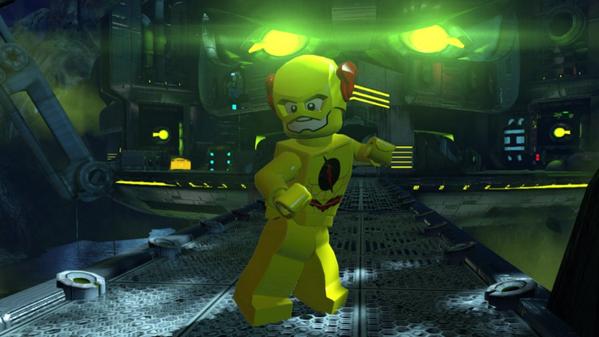 We already knew LEGO Batman 3 has a huge list of DC characters, but that list just got bigger. Now you'll be able to play as Reverse Flash, Red Hood, The Penguin, Platinum, Mr Freeze, Zatanna, Captain Cold, Black Canary, Etrigan, and Hawkgirl, as well as all the ones we already knew about like Batman, Robin, Green Lantern, and Cyborg.
Take a look at the pictures above to see them all in action. They'll all be playable when LEGO Batman 3: Beyond Gotham releases on November 14th, on box One, Xbox 360, PlayStation 4, PlayStation 3, PS Vita, Wii U, 3DS and PC. For all the latest screenshots, news, and videos on the LEGO games, check out our LEGO channel.