Hot on the heels of the announcement that LEGO Batman 3: Beyond Gotham would be getting some cool DLC featuring Batman of the Future, more news comes about other characters coming in new DLC. Traveler's Tales have revealed that an Arrow DLC pack will be coming out for the game, featuring the hooded hero himself: Oliver Queen.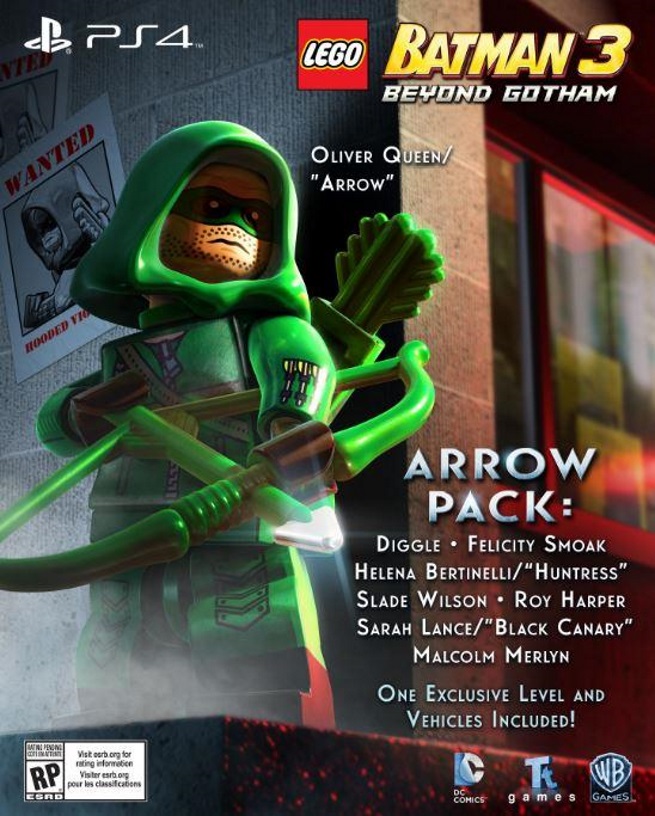 The pack will include a bunch of cool characters from Arrow, including Oliver, his bodyguard Diggle, his computer expert friend Felicity Smoak, the Huntress, Slade Wilson AKA Deathstroke, Black Canary, Roy Harper AKA Arsenal, and Malcolm Merlyn. The pack also comes with some other crazier characters, like American TV host Conan O'Brien (we're not sure why!) and Duck Dodgers as the Green Loontern, a duck superhero and member of the Green Lantern Corps.!
Unlike the Batman of the Future DLC, this pack isn't just characters to play as. There's also a new level for some Arrow action, and even some cool new vehicles. In the image below you can see Conan O'Brien standing infront of the 'classic' Batmobile, which Batman used to drive around in the 1960's Batman TV show.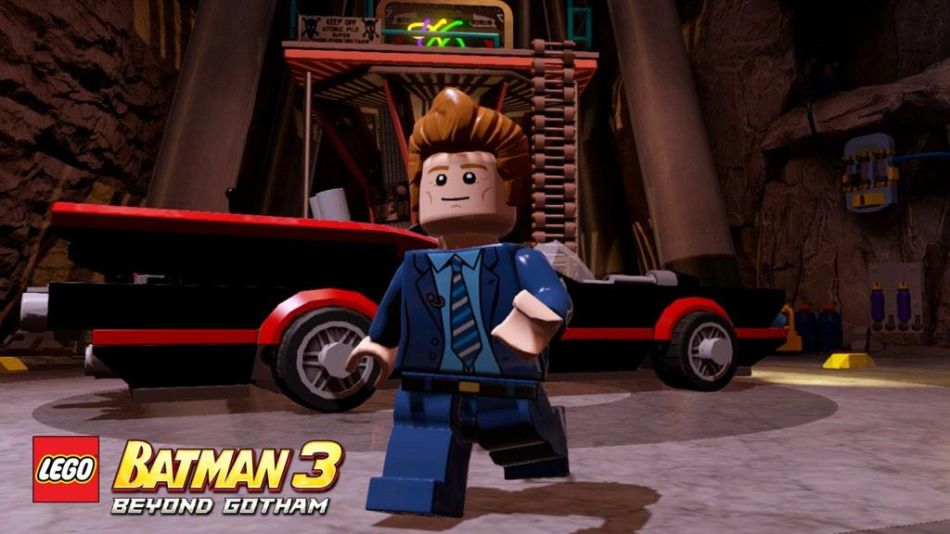 The LEGO Batman 3: Beyond Gotham release date is November 14th on Xbox One, Xbox 360, PlayStation 4, PlayStation 3, PS Vita, Wii U, 3DS and PC. For all the latest screenshots, news, and videos on the LEGO games, check out our LEGO channel.