Battle it out in an epic clash this weekend with Clash of Lords 2, a great strategy game on the App Store from the makers of Clash of Clans.
Clash of Lords 2 is an action-packed game where you lead heroes to victory against your enemies. Your heroes are super-powerful and really great fun to control with all their special skills. They can also be backed up with squads of normal troops in Mercenaries Mode to create teams of unstoppable warriors.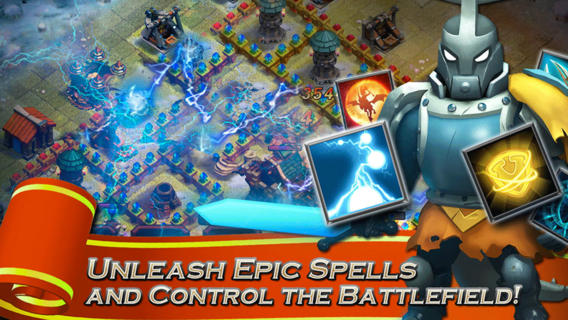 Unlike other startegy games you don't have to wait around for troops to
be trained. Just jump into battle with a fully-skilled warrior straight away for instant action in one of three different modes: Solo, Resource Raids, and the Lords Leagues. Solo lets you go it alone, but in the other modes you can form guilds with your friends and band together for combined might!
Clash of Lords 2 is free from the App Store. Not looking to clash with lords? Try something else from our Best Apps channel.