Ready to unleash your inner barbarian? Prepare to take on the Clans as you become Chief in the epic combat strategy game, Clash of Clans. This game is by Supercell, the makers of Boom Beach which we looked at a couple of weeks ago, so expect a similar style, lots of crazy battles, pillaging your neighbours for gold and strategy-based battles!
You play as Chief of a Clan of Barbarians, and as Chief of the Clan you must build up and defend your village from attack. In this game, battle is always on your doorstep as rival Clans line up to take you on and test your defences. In order to prevent defeat you must train your troops and continuously add to your Clan's fearsome team with War Wizards, Dragons and other mighty fighters to defend your fortress.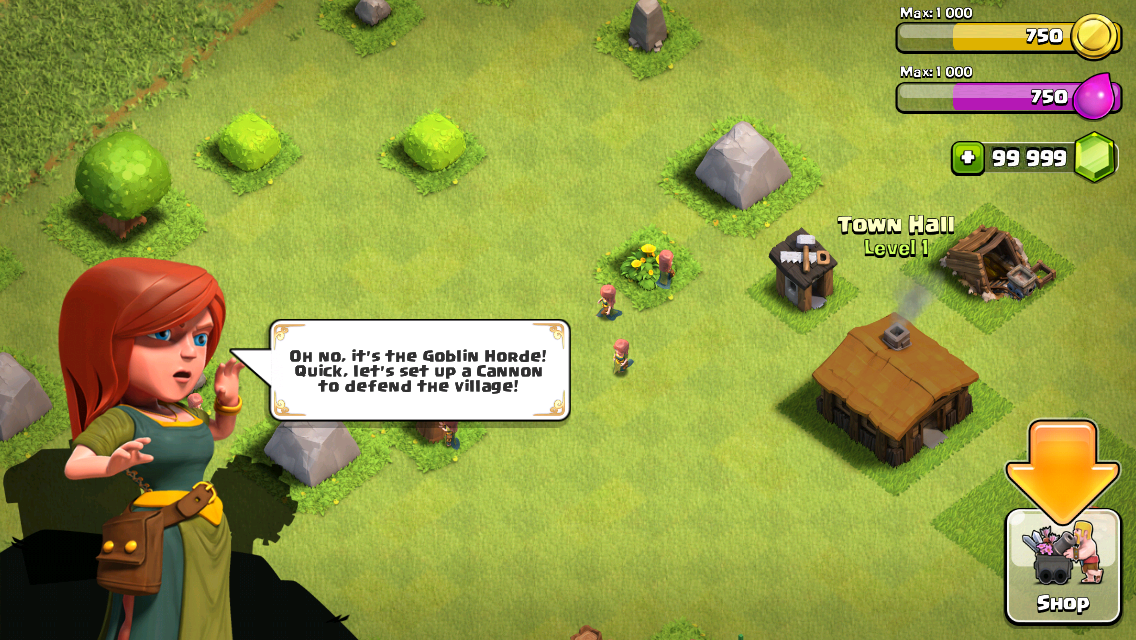 In the story, you begin by protecting your clan from the goblins and their King. This is where you can really practise and train your troops before taking on bigger and better foes and other Clans. Battle is tough as you need to be quick and clever, enemies are face-paced and your attacks need strategic planning. Defend your village using Cannons, Towers, Mortars, Bombs, Traps and Walls, and anything you can think of to outsmart your rivals!
One of the coolest features of this game is it's online multiplayer, where you can join an existing Clan of players and rise through their ranks. With the new update you can now even take part in Clan Wars, where you can battle with thousands of players across the world, leading your Clan to victory by crushing rival Clans on a worldwide battlefield. You even take their Victory points when you defeat them, making your Clan stronger with each victory! This game is crazily addictive as your quest for power won't end until you reign Supreme!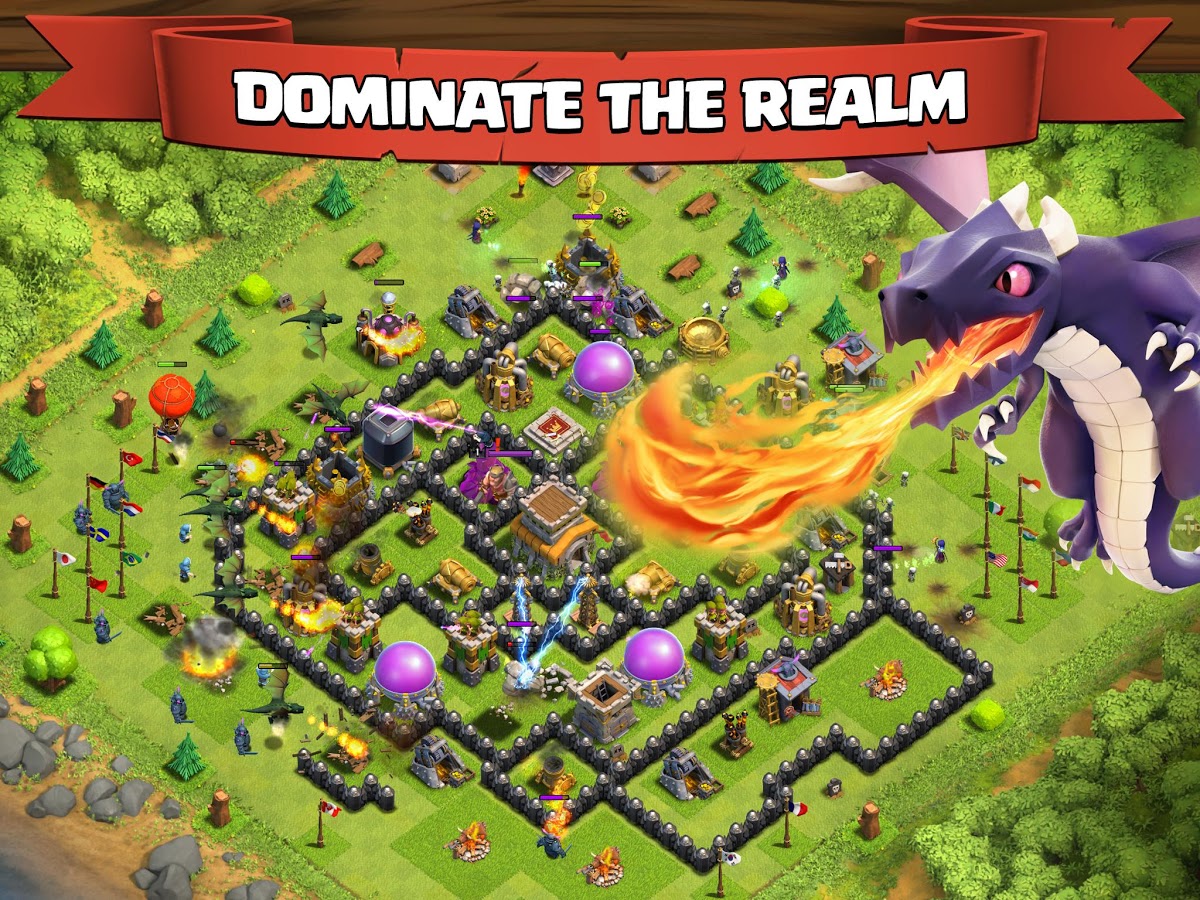 With over 1.5 Million 5 Star Reviews, you really can't go wrong with this game. Ready to pillage and raid on your tablets and phones? Then head to the App Store now where you can pick up awesome App Clash of Clans completely free on iPhone and iPad. If this doesn't look cool to you, check out our other app recommendations to find your next favourite game!