The rumours are all true: Ultimate Spider-Man will be one of the play sets available for Disney Infinity 2.0. Along for the ride will be Spidey himself, Nick Fury, Iron Fist, and Nova. Standing firm in the villains corner are Green Goblin, Doc Ock, Mysterio, and Venom. See them all in action in this super-powered trailer.
The Ultimate Spider-Man figure pack will come with Spider-Man, Nova, and the Ultimate Spider-Man adventure stone. Iron Fist, Nick Fury, and Venom can be bought as individual figures. Starring in the adventure and Toy Box mode will be other Ultimate Spider-Man characters White Tiger, Black Panther, and Luke Cage, meaning the whole gang will get involved! In the Play Set players will be tasked to destroy the cloned symbiotes and advance to fight Mysterio, whilst in the Toy Box players who have completed the Spider-Man Play set can use the S.H.I.E.L.D. Hover Car, S.H.I.E.L.D.  Sky Cycle, Daily Bugle Building and more.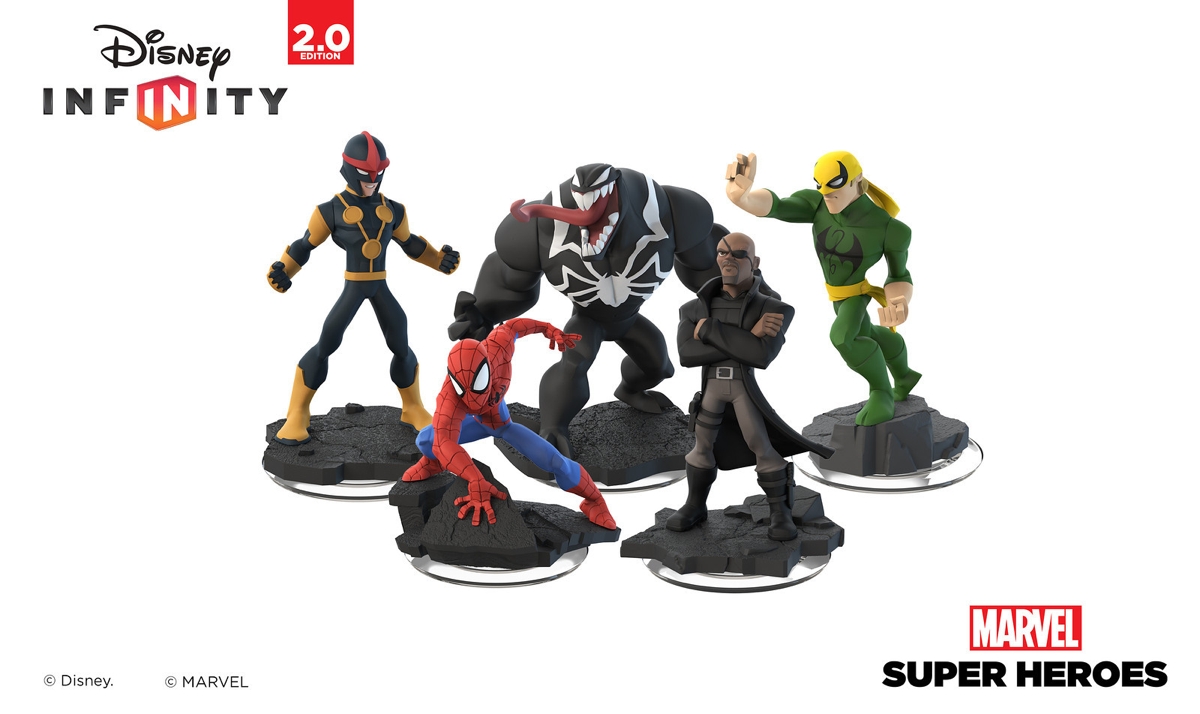 The Disney Infinity 2.0 release date is September 23rd. For all the biggest stories about the Marvel-powered game, check out our Disney Infinity channel.