If you live in Europe and are picking up LEGO Batman 3: Beyond Gotham this November, buying it on PS3 or PS4 will give you a very special DLC pack for free: Batman of the Future. Based on the Batman Beyond cartoons, you'll be able to play as the futuristic Batman, as well as some of the series' best villains.
In the future of Batman Beyond, Bruce Wayne has retired and the current caped crusader is Terry McGinnis. His suit has amazing powers such as being able to fly and turn invisible. Bruce will still be around for Terry to chat with, as will his Bat-Hound Ace. Mr Freeze, Joker, Bonk, Blight, and Inque will be joining the DLC as the villains, and can all be played in free-play mode.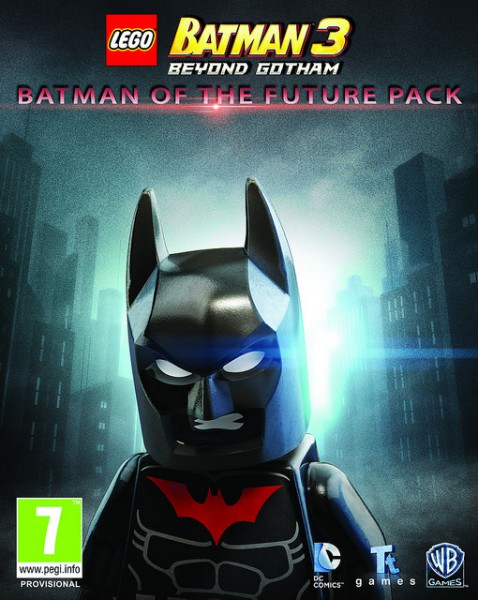 The LEGO Batman 3: Beyond Gotham release date is November 14th on Xbox One, Xbox 360, PlayStation 4, PlayStation 3, PS Vita, Wii U, 3DS and PC. For all the latest screenshots, news, and videos on the LEGO games, check out our LEGO channel.