New characters for Disney Infinity 2.0 have been revealed, and it's great news for fans of Disney's classic films: Aladdin and Jasmine are on their way to the Toy Box! Magic carpets, clashing swords, and magical genies await in this whole new world. Take a look at the duo causing mischief in this new trailer.
Aladdin and Jasmine will have their own figures to use in the Toy Box, and of course come armed with their own cool weapons and abilities. Aladdin can call on the genie to help out when things get rough, whilst Jasmine can bring the desert winds down on the bad guys.
As well as the figures, there will also be Aladdin Power Discs to use in the game, which will transform the land and sky of the Toy Box into the exotic world of Agrabah, grant you the powers of flight thanks to the magic carpet, and kit you out in fancy Prince clothes to really make you look rich.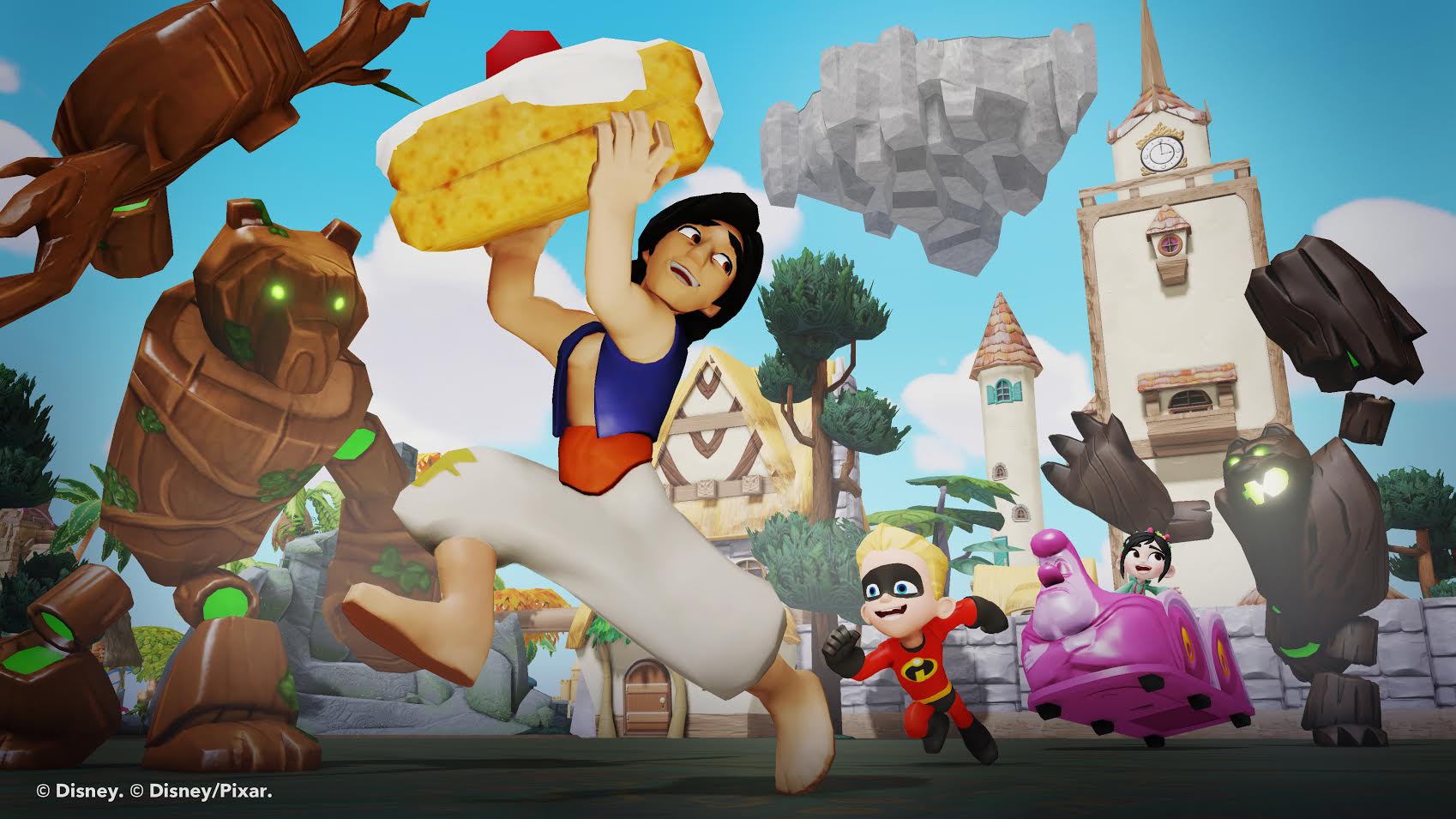 The Aladdin Disney Infinity figure release date is Autumn this year, and Jasmine will be available early 2015.
For all the best Disney Infinity 2.0 news and some great videos getting up close and personal with the game, check out the awesome Disney Infinity channel.