Microsoft have just revealed a brand new game in the Zoo Tycoon series. Coming out for Windows 8 PCs and Windows phones and tablets, Zoo Tycoon Friends will feature all the great fun of building and managing your own zoo. And because it's on tablets and phones, you can even look after your animals when you're on the bus! Here to explain what the game is all about is Family Gamer TV's Jordan in this new video.
A really cool thing about Zoo Tycoon Friends is that the game saves to the cloud, meaning you can carry on playing your game on any device. So if you normally play at home on your Windows 8 PC, but then decide to head over to a friend's house, you can take a Windows phone or tablet with the game app installed on it and carry on playing your game there. So wherever you are, you can always check up on how your zoo is doing and if the animals are behaving themselves!
Another brilliant bit of news: Zoo Tycoon Friends will be free to play. You can download and play the game for free, but you'll also be able to pay for things in the in-game store, a lot like many other apps you'll have seen on the App Store and in our App of the Day reviews.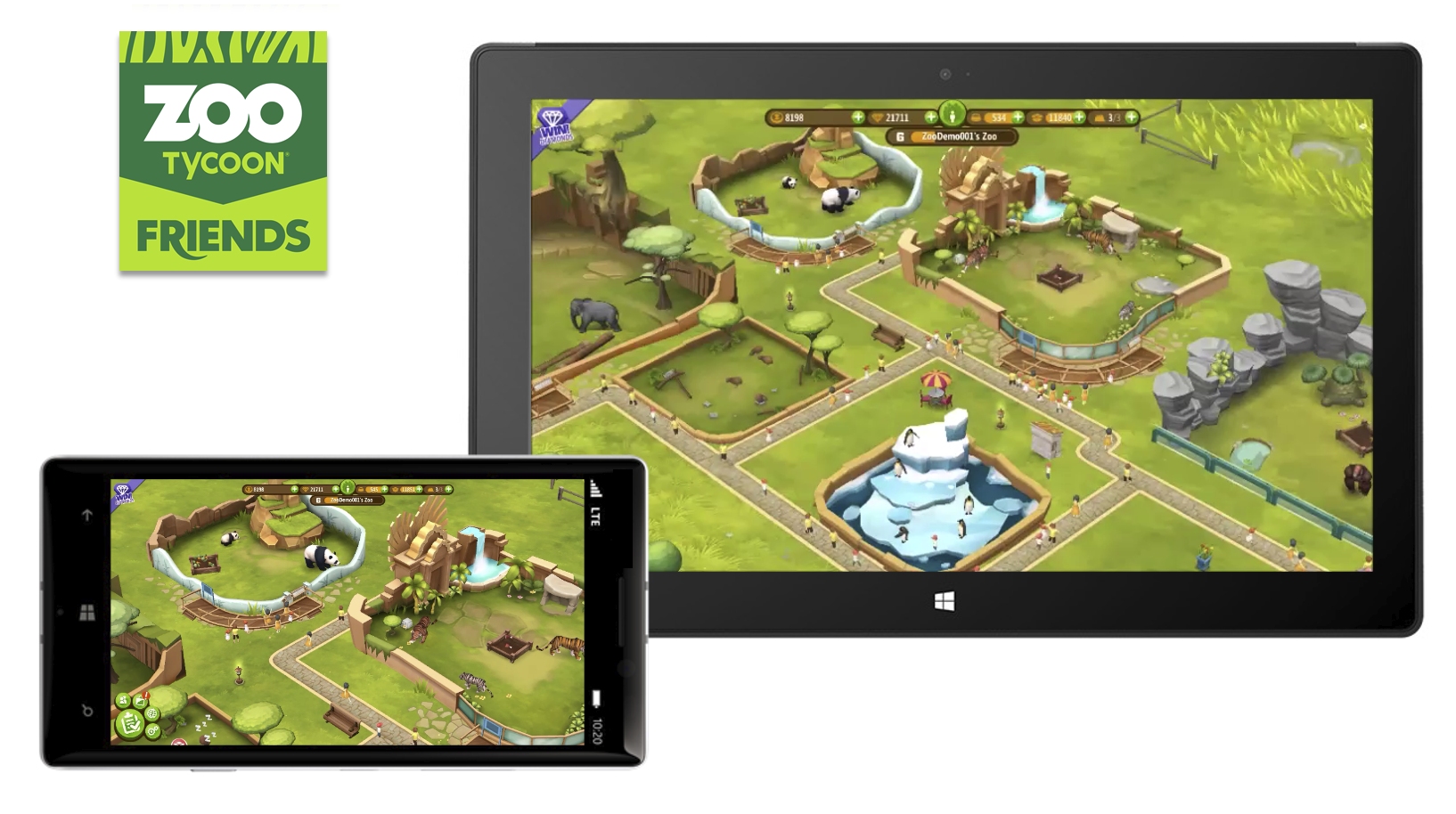 There's no release date for Zoo Tycoon Friends yet, but we'll keep you posted when we know. If you loved this video, follow us on Twitter for loads more amazing stories and gameplay footage, and subscribe to Family Gamer TV on YouTube.