Are you a LEGO Master Builder? If you have mastery of the Force and can put together an amazing LEGO Star Wars scene, you could be in the chance of winning a 'Golden Brickie' – a great prize that crowns you as a Jedi among LEGO fans.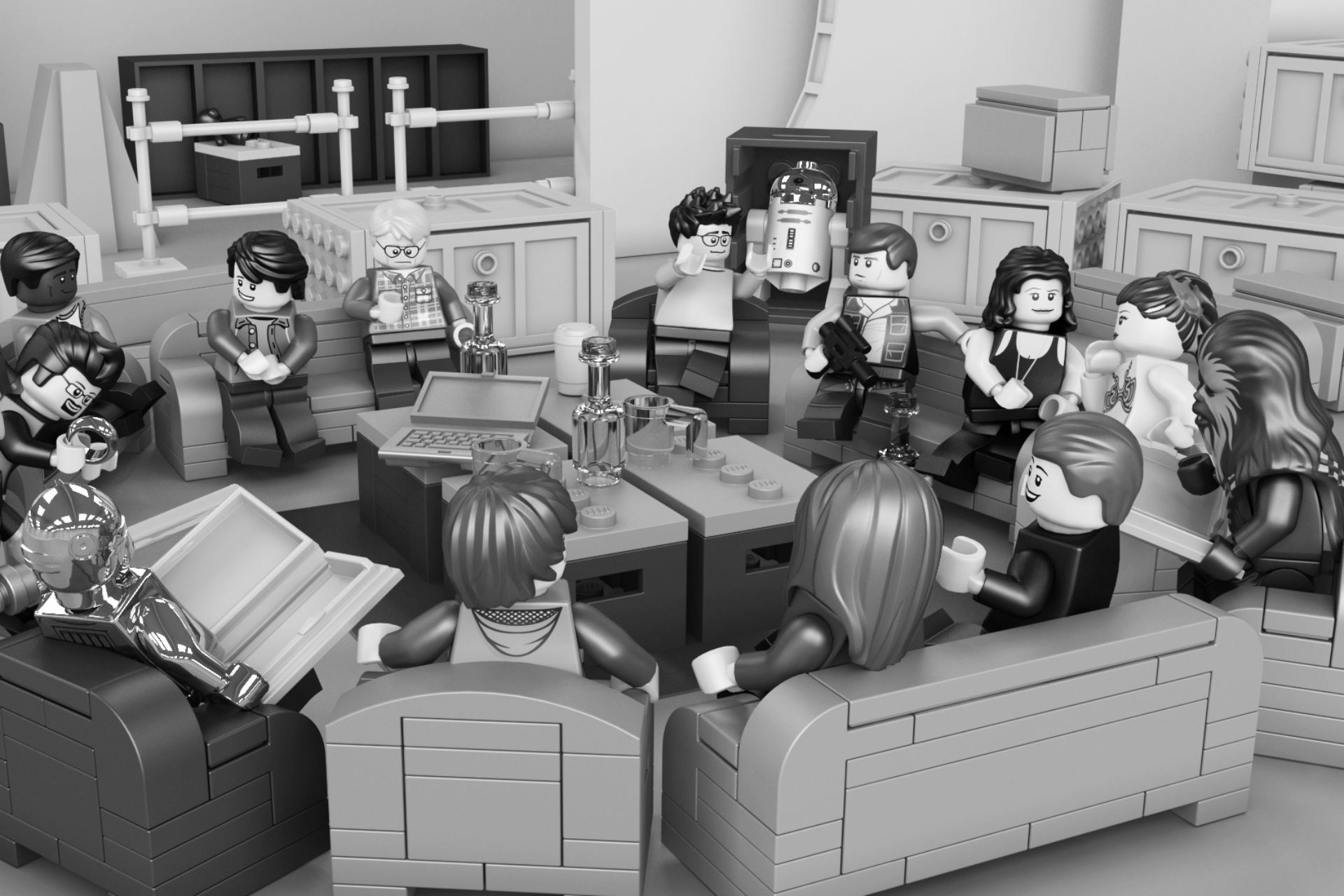 The competition is being held by LEGO, and is split into three categories: Best Picture, Best Set Build, and Best Mini Movie. There will also be a Best Overall LEGO Star Wars Golden Brickie for the best entry submitted to all the categories.
Best Picture will judge the best photograph taken of a LEGO Star Wars scene. Ideally LEGO are looking for a funny picture that will make them laugh in this category, so if you're a good comedian as well as brilliant with LEGO, then this is the competition for you.
Best Set Build is looking for an awesome recreation of a place from Star Wars. Can you make an amazing Millenium Falcon interior? Perhaps Jabba's Throne Room, or the Death Star trench? If so, submit your most realistic model to the Best Set Build category and you could win the Golden Brickie!
Last up is Best Mini Movie, which is for any budding film director. Using LEGO sets you've made and minifigures, you'll need to film your masterpiece on a camera and upload it to the internet for the judges to watch.
And who are the judges? Well they're Warwick Davis, who played Wicket the Ewok in Return of the Jedi. Then there's LEGO Star Wars' Brand Manager Eloise Kurtis, Jedi News' site-manager James Burns, and Milun Simpson, the five-year-old winner of the LEGO Star Wars bedroom competition. If you impress these guys, then you could be grabbing a Golden Brickie.
The award is more than just a trophy, although there is a C3-PO shaped golden statue involved. Other prizes are a red carpet evening at Legoland Windsor, and a year's supply of LEGO Star Wars.
Think you can win? You need to submit your entry by midnight on 26th September. Send your photos or video to LEGO's Facebook, Twitter, or Instagram, and use the hashtag #GoldenBrickies. Winners will be chosen on 11th October. Good luck!
For inspiration for amazing LEGO projects, check out our LEGO channel.