Dr. Kawashima's Brain Training is the first DS game to make an appearance on the 3DS eShop in Japan, and now it's available on the european eShop here in the UK. But there's something really important about this game: it's free!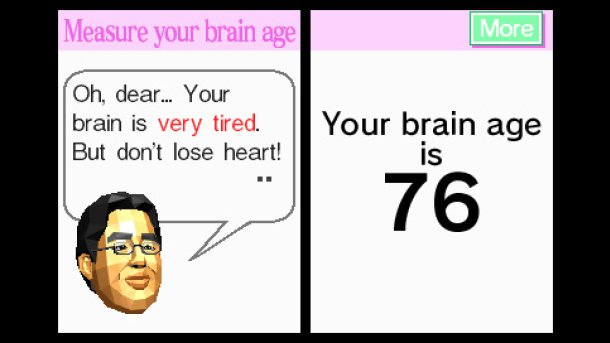 Until July 10th Dr. Kawashima's Brain Training: How Old is Your Brain? will be free to download. It's a great puzzle game that asks you lots of questions to
help work out how 'old' your brain is. In the game, Dr. Kawashima will look at your scores and tell you if your brain works at the abilities of someone older or younger than you. This lets you know if you're really smart for your age!
Puzzles included are things like sudoku and rock, paper, scissors, so they're fun little games to play when you have a spare few minutes. It's definitely worth a download, especially since it won't cost you a penny!