Super Smash Bros. is going to have quite the variety of colourful and imaginative stages. The latest to be revealed is the Mario stage, which the game's creator has posted on MiiVerse. It's a classic looking Mario scene with green grass and golden blocks.
The picture was posted by Masahiro Sakurai, who explained, "When Kamek casts a spell, the stage transforms drastically. This is not what you would call a moving stage."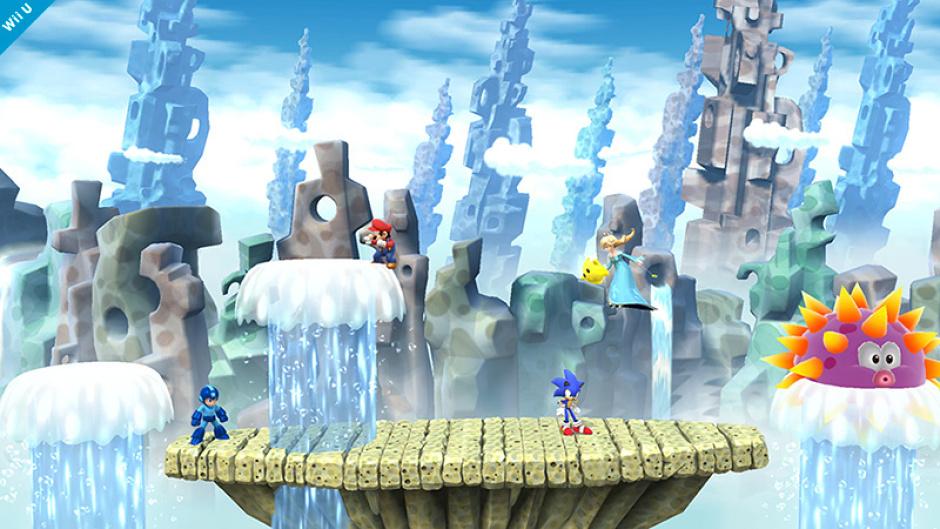 The Super Smash Bros. Wii U release date is winter 2014. The 3DS version will be here a little earlier, in the summer.