Nintendo has announced that a new characters is coming to Super Smash Bros Wii U and 3DS, and it's one of our very favourites! Sonic will be teaming up with the other Smash Bros to claim victory in the arena, and a new trailer shows off his skills.
As you'd expect for Sonic, he's lighting quick and can curl up into a ball to trip up his enemies. Taking on Mario, Mega Man, Pikachu, Donkey Kong and all the others should be easy! You can also see some shots of the new Sonic stage arena, themed after the classic Green Hill Zone.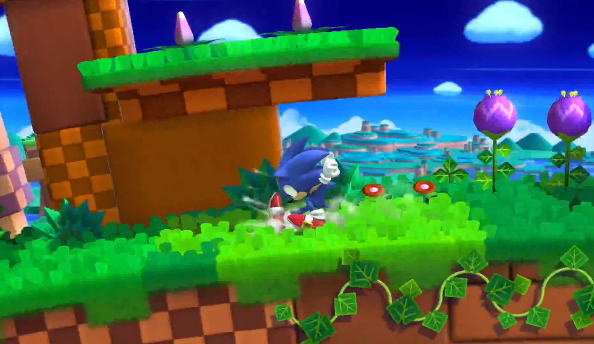 We still don't know when Super Smash Bros. Wii U and 3DS will be released, but it will come out in 2014 and you can be sure the moment we find out what day, we'll share it with you.