We all know that we'll be able to play as our Miis in Super Smash Bros., but normally a Mii doesn't look like they're ready to dive into the fight. Luckily that won't be a problem, because Super Smash Bros. will have a wardrobe of cool Nintendo accessories to dress your Mii up in.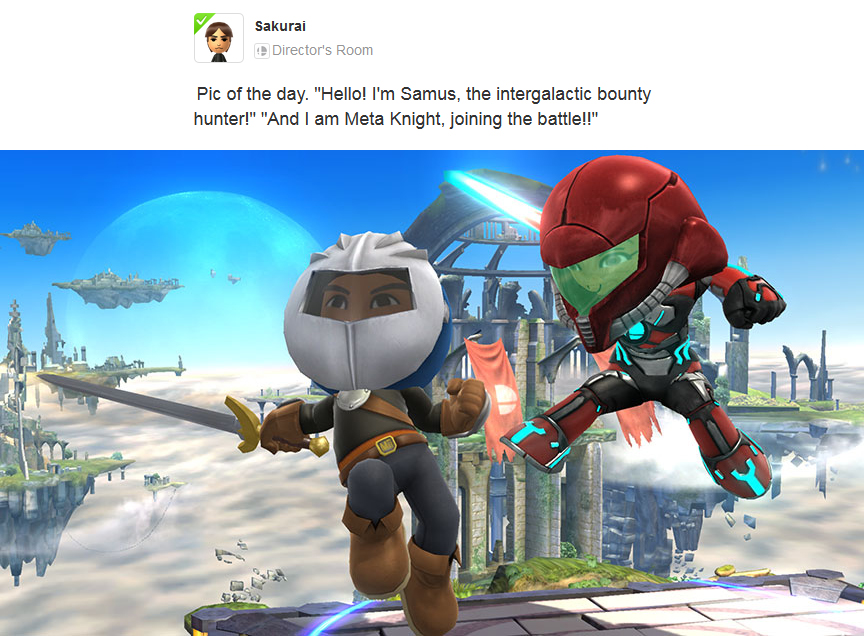 Revealing the accessories on Miiverse, Super Smash Bros. creator Masahiro Sakurai showed off two Miis wearing Metroid's Samus Aran's armour and Meta Knight's helmet. It looks a lot like how you can
dress up your Xbox avatar in costumes, so it's a really cool addition to the game.
The screenshot is from the Wii U version, so we don't yet know if these costumes will be available in the 3DS version of Super Smash Bros.
Super Smash Bros. release date is October on 3DS and later in the Winter for Wii U. There's been tons of screenshots and trailers for the game over the past few months, and you can check out everything you may have missed at our great Nintendo channel.