We've always known that the cat suit in Super Mario 3D World was going to be great fun, but after watching a new trailer, we really know that it's going to be great. The latest trailer from Japan has so many cat suit bits in it, it probably has more cats that YouTube!
Just by watching this trailer we can tell that this is going to be one amazing Mario game. We can see all the skills of each Mario character – Mario, Luigi, Peach and Toad – as the massive six minute video shows sections with them in. There's plenty of puzzle solving, jumping and defeating nasty Goombas, but most of all there are cat suits.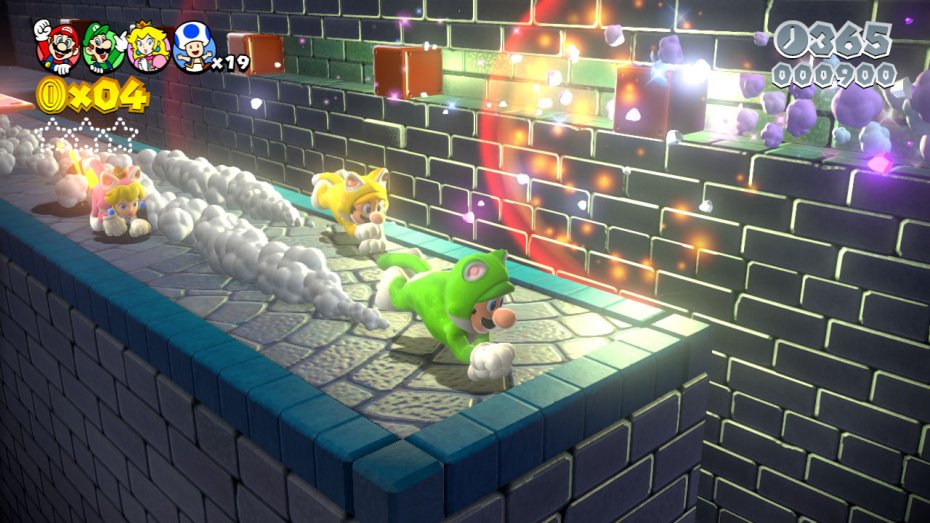 By touching a glowing bell, Mario and the team can put on the cat suit which – like a tanooki suit – can grant Mario special powers. With the cat suit on, Mario can climb walls with his claws and also slide-attack enemies. It's not the only special power-up though; there is giant Mario, double Mario and even Mario disguised as a Goomba!
The Super Mario 3D World release date is November 29th on Wii U. If you want to catch up on everything that's been happening in Super Mario 3D World, then remember to check out our BoxMash Mario channel for all the best news!