Super Mario 3D world is released November 29th, and there are five playable characters. We've always known the first four would be Mario, Luigi, Peach, and Toad, but the fifth character has always been a mystery. Until now, that is! We can finally reveal that the final Super Mario 3D World character is Rosalina from Mario Galaxy!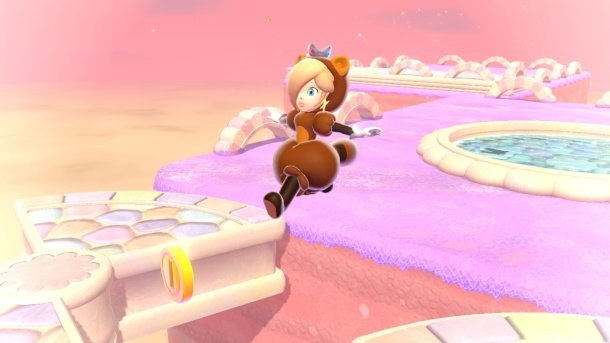 Like all the other characters, Rosalina will be able to dress up in a cat suit and do all the cool feline abilities like climbing scratch posts. But unlike Mario and the gang, Rosalina will have her very own special ability. She can jump much higher than any other character, making her the perfect person to play as to get to those out-of-reach areas.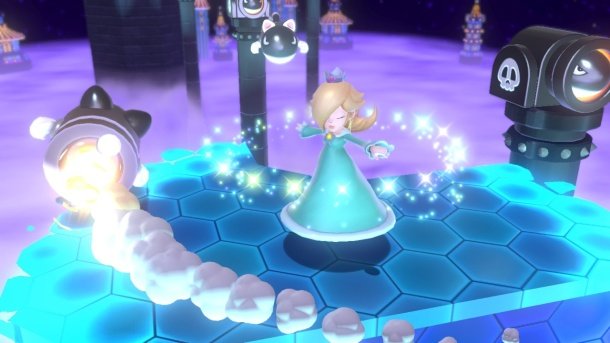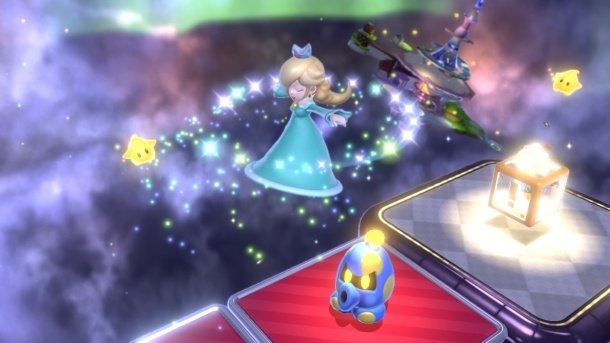 The Super Mario 3D World release date is November 29th on Wii U. Which character do you think you'll play as the most? Let us know in a comment on Twitter!