If you're a 3DS player who was worried about being left out of the Skylands this year, don't panic! Skylanders Trap Team is coming to 3DS at exactly the same time as the console versions, and even has some exclusive characters too!
The game will use a Portal of Power much like the other versions of Trap Team, and you can use Skylanders from past games as well as the new Trap Team figures. The game won't be the same story as the console versions, so will feature different levels, areas, and styles of play.
The starter pack for the 3DS will come with two characters only available on 3DS: new Trap Master Gusto, and Barkley, a smaller version of Tree Rex.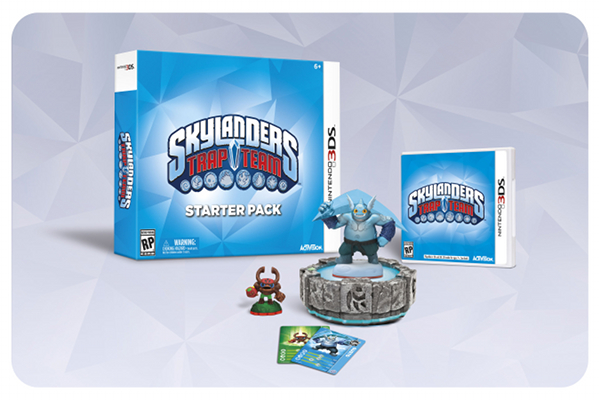 3DS functions like the microphone and touch screen will be used to control the game, making the 3DS version a unique and different way of playing Trap Team. There are also some new modes, such as one that lets you put your captured villains through 'bootcamp', and a wi-fi multiplayer Skylanders Skystones.
Skylanders Trap Team releases on 3DS on October 10th, the same day it releases on Xbox 360, Xbox One, PS3, PS4, Wii, Wii U, and tablets. To catch up on everything Trap Team so you're ready for release, read up on it all over at the Skylanders channel.