It's been the Glastonbury music festival this weekend, and everyone who went thought it was pretty awesome. Even Emmett from The LEGO Movie went along, as you can see in this photo tweeted by the LEGO Movie Twitter account.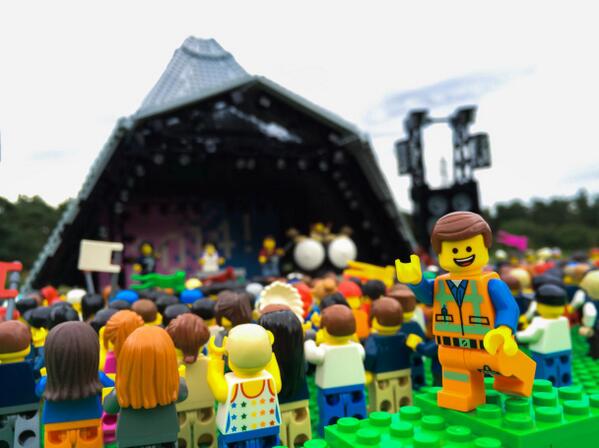 The famous Pyramid Stage, which was the stage for acts like Arcade Fire, Kasabian, and Lily Allen, has been recreated with LEGO bricks and filled with plenty of minifgures. We can't make out who's playing on the stage, but we're sure it's an amazing band to get Emmett dancing like that!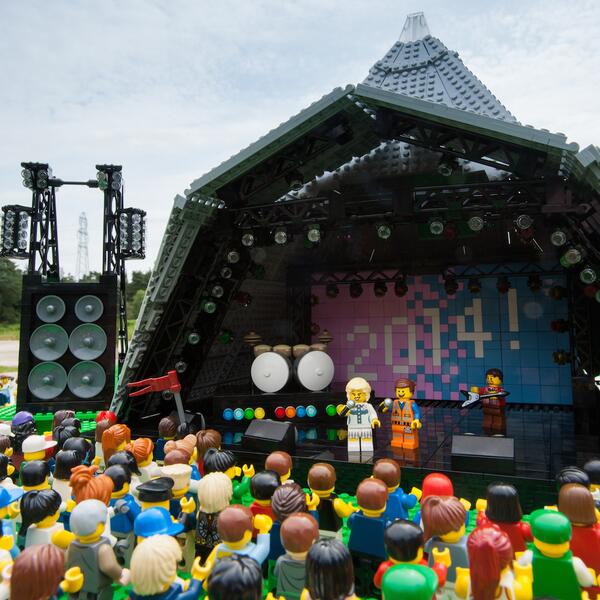 Emmett also joined a minifig Dolly Parton on stage. We like to imagine he's singing 9-to-5.
The LEGO Movie release date is July 7th on digital download and 21st on DVD and Blu-Ray. Want to see some clips? Take a look at our LEGO Movie stories for all the best trailers.