It looks like Sackboy has jumped out of LittleBigPlanet and onto mobile phones and tablets! A brand new game called Run Sackboy, Run! is coming to iOS and Android this October, and it's a running game that sees Sackboy sprinting away from an evil hoover!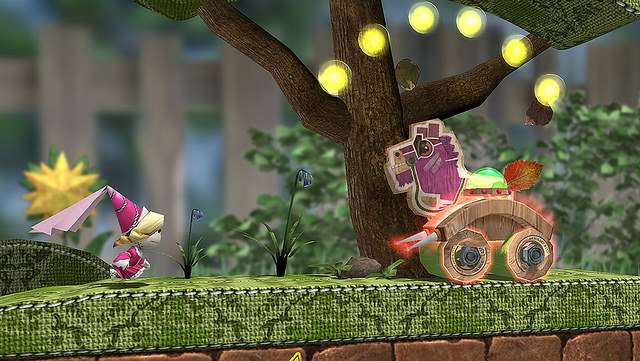 Run Sackboy, Run! will be a free-to-play app, with a story about The Negativitron, an vacuum cleaner that sucks up every creative thing in sight. Sackboy will have to run through The Gardens, The Canyons, and Avalonia to escape it's evil suction, and collect stickers along the way. On your travels you'll also be able to pick up some power-ups like a jetpack, a glider, and a shield magnet.
The game is all touch-controlled, using swipes of your fingers to control where Sackboy darts. This is great for mobile devices like the iPad, but the game is also coming to PS Vita too, and will use it's great touchscreen for the same controls as the app version.
The Run Sackboy, Run! release date is October on iOS, Android, and PS Vita. If you love Sackboy, remember to check out LittleBigPlanet 3 too, which releases this November.