To be a Pokémon Master is what everyone dreams about, but it could be your destiny this year. Nintendo is about to start the Pokémon X & Y Battle Tournament 2014 in the UK, and if you make it to the top you could win a weekend at Alton Towers.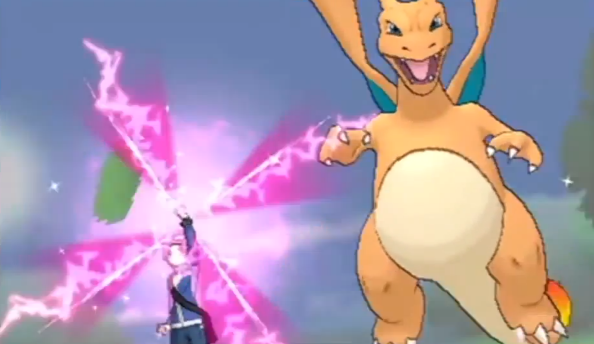 The tournament takes place between the 1st March and 5th April. You'll have to compete through battles and make it to the Grand Final on 26th April to be in with a chance of winning. But before that, you need to sign up and tell Nintendo that you want to prove that you and your Pokémon have what it takes! You can register for the Tournament here.
There are four different categories to compete in. The one you'll probably be most interested in is the Junior Expert Tournament, for people up to 12 years old.
Junior Expert – Younger Pokémon Trainers (12 or under) itching to compete can enter the "Junior Expert" category. In this competition, a weekend trip for the whole family to Alton Towers theme park with hotel stay is up for grabs, for whoever comes out victorious. The first and second place winners in the Junior Expert age category will receive fast track entry to the second round of the UK Pokémon Video Game Championships event this Spring.
If you want to compete as a team with an older player, then the Ultimate Team Tournament is the league for you.
Ultimate Team – The "Ultimate Team" competition is exclusively for two family members (one aged 16 or older, and one 12 or under) who want to team up and take on other families in a four-player Double Battle. Successful teams will have the chance to win a £250 Nintendo UK Online Store voucher and a group trip for four to one of the world's best gaming shows: EGX London 2014. This event takes place in Earls Court London, from 25th – 28th September and offers visitors the chance to play the biggest games before they are released.
If Pokémon X & Y is your very first Pokémon game and you don't quite feel like you're a Master yet, then there's still a tournament for you too: the Pokémon Apprentice league.
Pokémon Apprentice – New enthusiasts can enter the "Pokémon Apprentice" title; where complete newcomers to Pokémon X and Pokémon Y can battle it out to receive a mega bundle of Nintendo 3DS games up to the value of £300.
And if you know someone over 13 years old, they can compete in the highest tier league: the Ultimate Pokémon Expert competition. Win this tournament, and you win a trip to Japan, the home or Pokémon!
Ultimate Pokémon Expert – The winner of the prestigious "Ultimate Pokémon Expert" title – a category open to those aged thirteen years or older – will earn themselves a week-long trip for two to Japan, the birthplace of Pokémon. They'll be able to immerse themselves in the Pokémon world by visiting the Pokémon Center and also explore all of the sights of Tokyo. Recommended for seasoned Pokémon players the "Ultimate Pokémon Expert" title will test your Pokémon skills to the limit. The first and second place winners in the Ultimate Pokémon Expert category will receive fast track entry to the second round of the official Play! Pokémon UK VGC event this Spring.
Will you be signing up to take part? Let us know if you are, as well as what team of Pokémon you'll be taking into battle with you! Just click on the Comment button below.