If looking after animals is your idea of a great time, then Ubisoft have two new games that you'll love. Petz Beach and Petz Countryside are coming to 3DS this October, and let you look after animals in two great locations.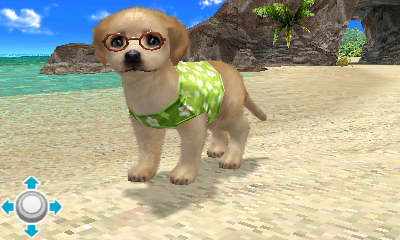 Set on both a beach or out in the leaft countryside, Petz has more than 50 different animals to care for. The village where they live grows bigger and better as the game goes on, and the seasons change too!
The 3DS's camera will be able to detect your facial expressions, so if you're looking happy your pet will be able to react to that.
The Petz Beach and Petz Countryside release date is October 14 on Nintendo 3DS. For all the latest news, trailers, and screenshots of games for Nintendo 3DS and Wii U, visit out Nintendo channel.