Some new Skylanders figures are going to be released this year called Eon's Elite. They're cool re-creations of characters from the first Skylanders game, but with much better stats. The first reveals were Spyro and Chop Chop. Now two more have been revealed.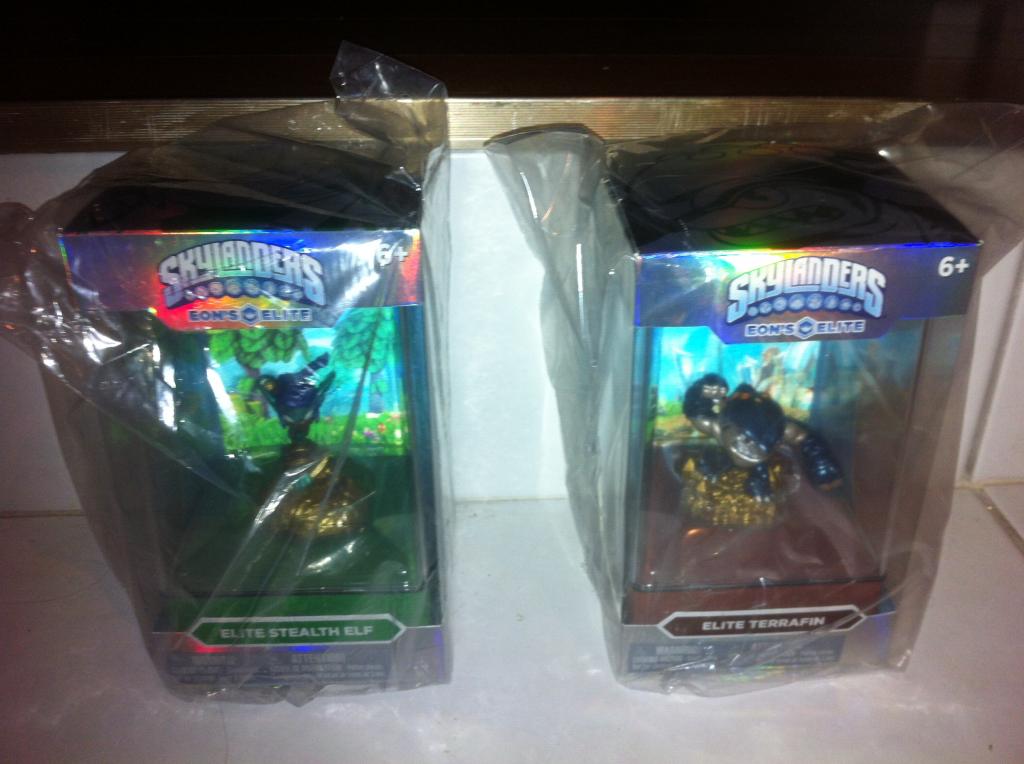 In this sneaky photo from chaosworrier_oz on Reddit, you can see that the next two Eon's Elite characters will be Elite Stealth Elf and Elite Terrafin. You'll probably have used Stealth Elf before, who came with the Skylanders Spyro's Adventures starter pack.
Elite Spyro, Elite Chop Chop, and Elite Trigger Happy are already available to buy now. We don't know when Elite Stealth Elf and Elite Terrafin will be available, but we hope it's soon. They will bring the Eon's Elite team up to five members. We know there will be eight in total, so just who are the missing three?
For all the best Skylanders screenshots, videos, and news, check out the Skylanders channel.