There's a brand new LEGO Star Wars kit zooming in soon, and it's a very special one. Everyone's favourite bounty hunter Boba Fett has the coolest ship in the galaxy, and that's exactly what this kit it: Slave I. At 1,995 pieces it's a real complex LEGO kit, but that means it's packed full of amazing details. Check it out!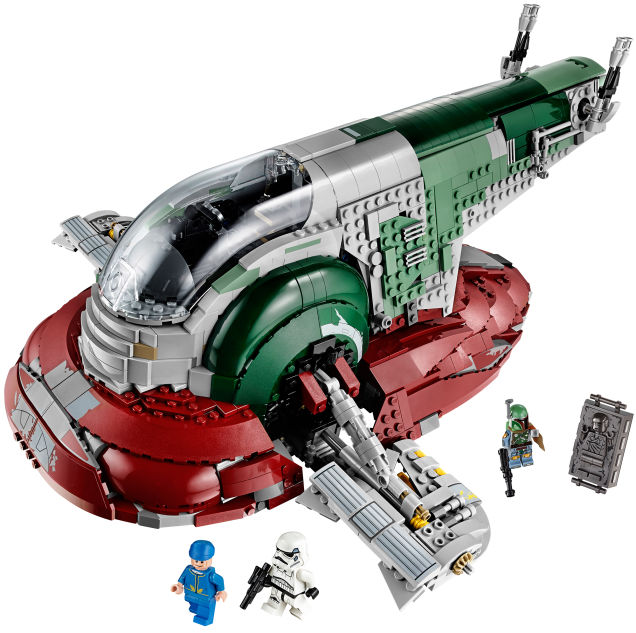 The ship is 45cm long, and comes with a display stand that you can clip Slave I onto when you're not playing with it. The ship itself has a fully detailed cockpit and secret hatches that open up for weapons to slide out of. It also comes with a Boba Fett minifigure to pilot is, as well as a Stormtrooper, a Bespin guard, Han Solo, and Han Solo in carbonite.
LEGO Star Wars Slave I will cost $200 when it comes out next January, 2015. It's an expensive kit, but it looks absolutely amazing. For other amazing LEGO kits and creations, check out the LEGO channel.