If you'd like a Marth, Animal Crossing Villager, or Wii Fit Trainer Amiibo, you'd better buy one fast! It turns out that once these characters are gone, they're gone for good. Not only will this mean you can't buy them again, but they will probably become some of the rarest and most collectable Amiibos.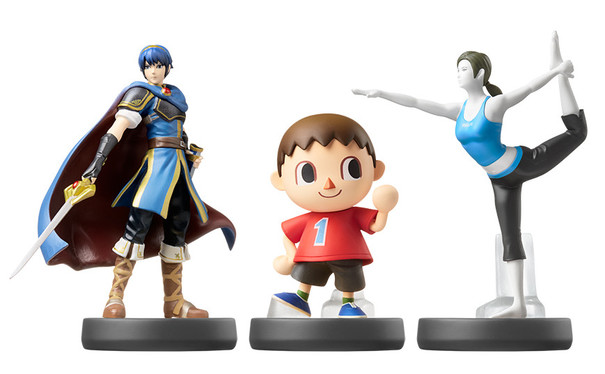 The news comes as GAME, Amazon, and ShopTo have run out of Marth, Villager, and Trainer Amiibos. Games shop Video Games Plus announced that Nintendo have already stopped making these three Amiibos, and so it's becoming harder and harder to find them. If you do want one, for now there's still stock at the Nintendo store.
Nintendo spoke to Wired magazine about the shortage, and explained that once the first set of some Amiibo characters has sold out, they wont be making any more. However, the favourites will always be available. "We will aim for certain Amiibo to always be available. These will be for our most popular characters like Mario and Link," said Nintendo.
Do you already own a Marth, Villager, or Wii Fit Trainer? Tweet us a picture of your Amiibo collection!
For more stories about Amiibo, take a look at our Nintendo channel.