Different costumes are going to be a big part of Super Smash Bros., and Nintendo have just revealed a brand new suit for Mario. It's his Golf costume, and it's all American stars-and-stripes in design.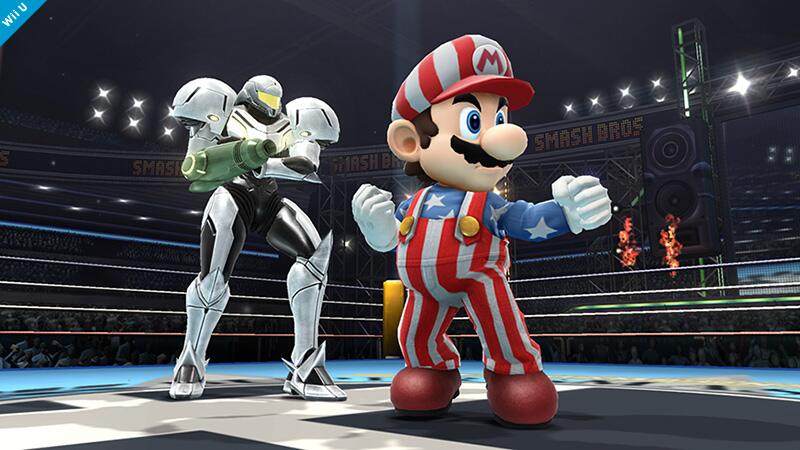 Inspired by the costume that he wore in the Golf Open game on the NES, Mario's looking pretty swish. You can also see Samus from Metroid behind him wearing a cool white armoured suit instead of the normal red and gold.
You'll be able to play Super Smash Bros. on 3DS first, when it releases in October. The Super Smash Bros. Wii U release date is later on in the year, closer to Christmas. For more cool costume and battle screenshots, check out our Super Smash Bros. stories.