Nintendo has revealed a brand new 3DS XL console. It's a special edition version with a Super Smash Bros. theme, celebrating the brand new game that comes out this October. Check it out; it looks amazing!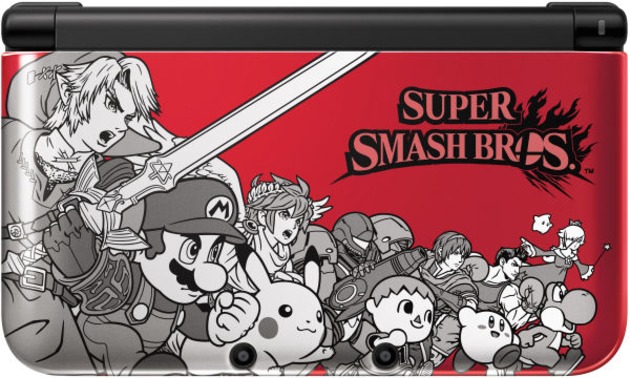 The Super Smash Bros. Limited Edition 3DS XL is £209.99 from the Nintendo Store, and is red with a great picture of all the best Smash Bros. fighters on the lid. It also comes with a digital version of the Super Smash Bros. 3DS game already installed on the console, so all you have to do is open the box and start playing! And if you buy from the Nintendo Store, you can grab a free t-shirt and sweatband, too!
The Super Smash Bros. 3DS XL console release date is October 3rd, the same day as the game itself. For all the best Super Smash Bros. details, from trailers to screenshots, check out the Nintendo channel.