The people of Budapest in Hungary have been very busy recently building a huge tower, entirely out of LEGO! They've built it so high that it's actually become the world's tallest LEGO tower ever built, and has been awarded a Guinness World Record. Have a look at it in these brilliant photographs.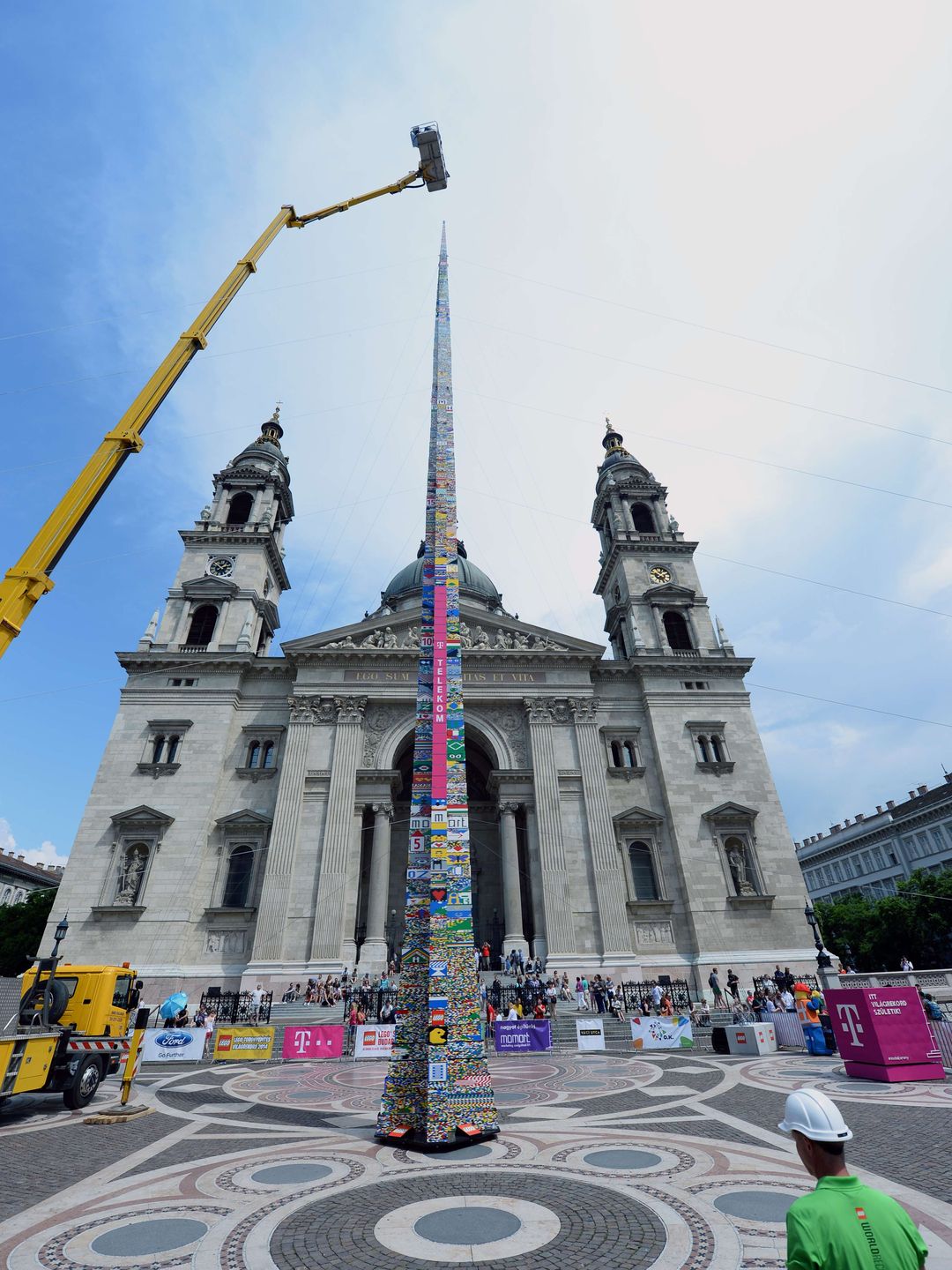 At 114 feet (35 meters) high, this is a super tall tower. It is even bigger than St. Stephen's Basilica, the building behind it.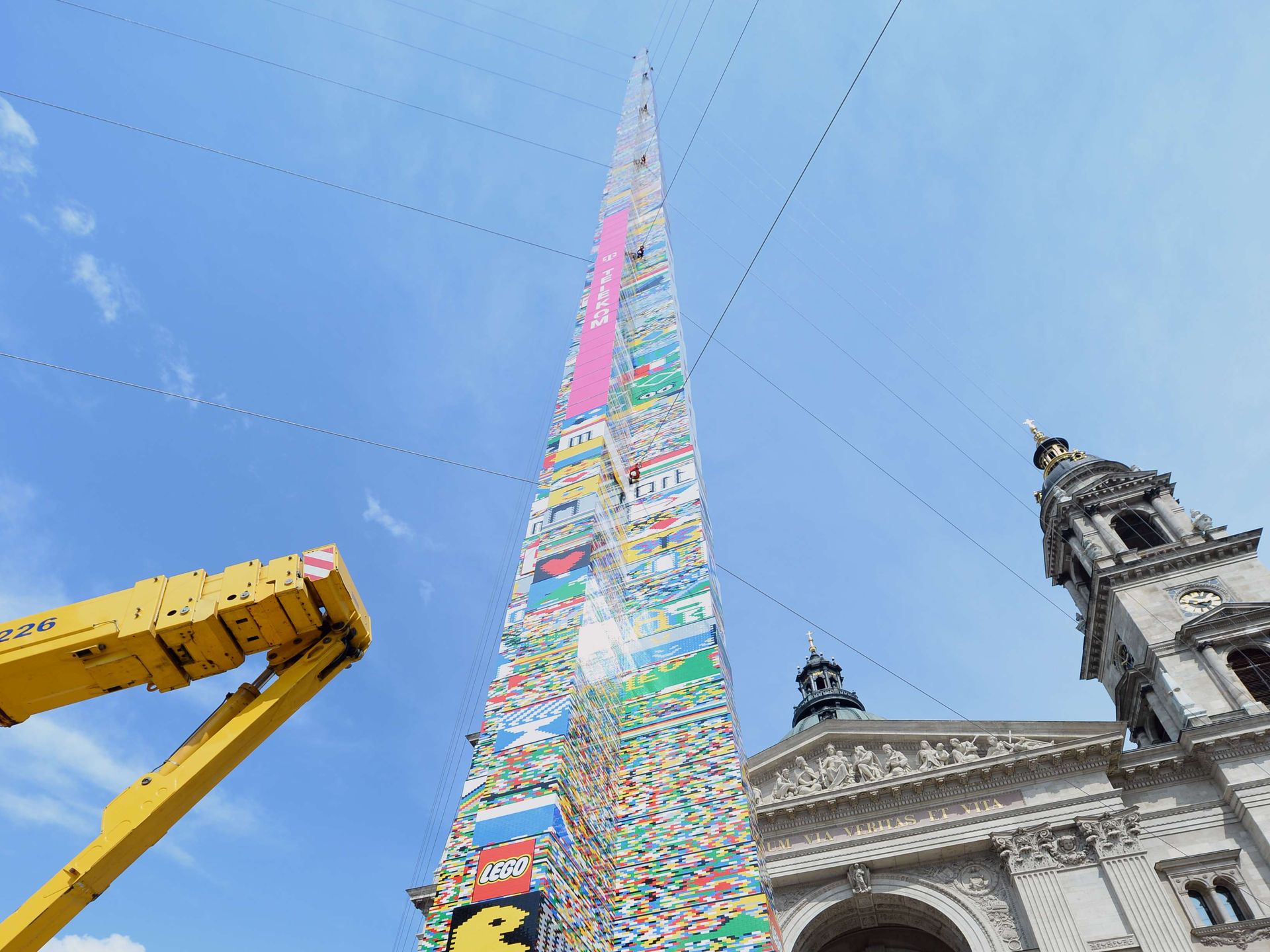 The tower is made from 450,000 LEGO bricks, and took five days to build. School children from Budapest, along with some other LEGO fans, helped build the massive tower. The bricks were given out by the Budapest LEGO Store.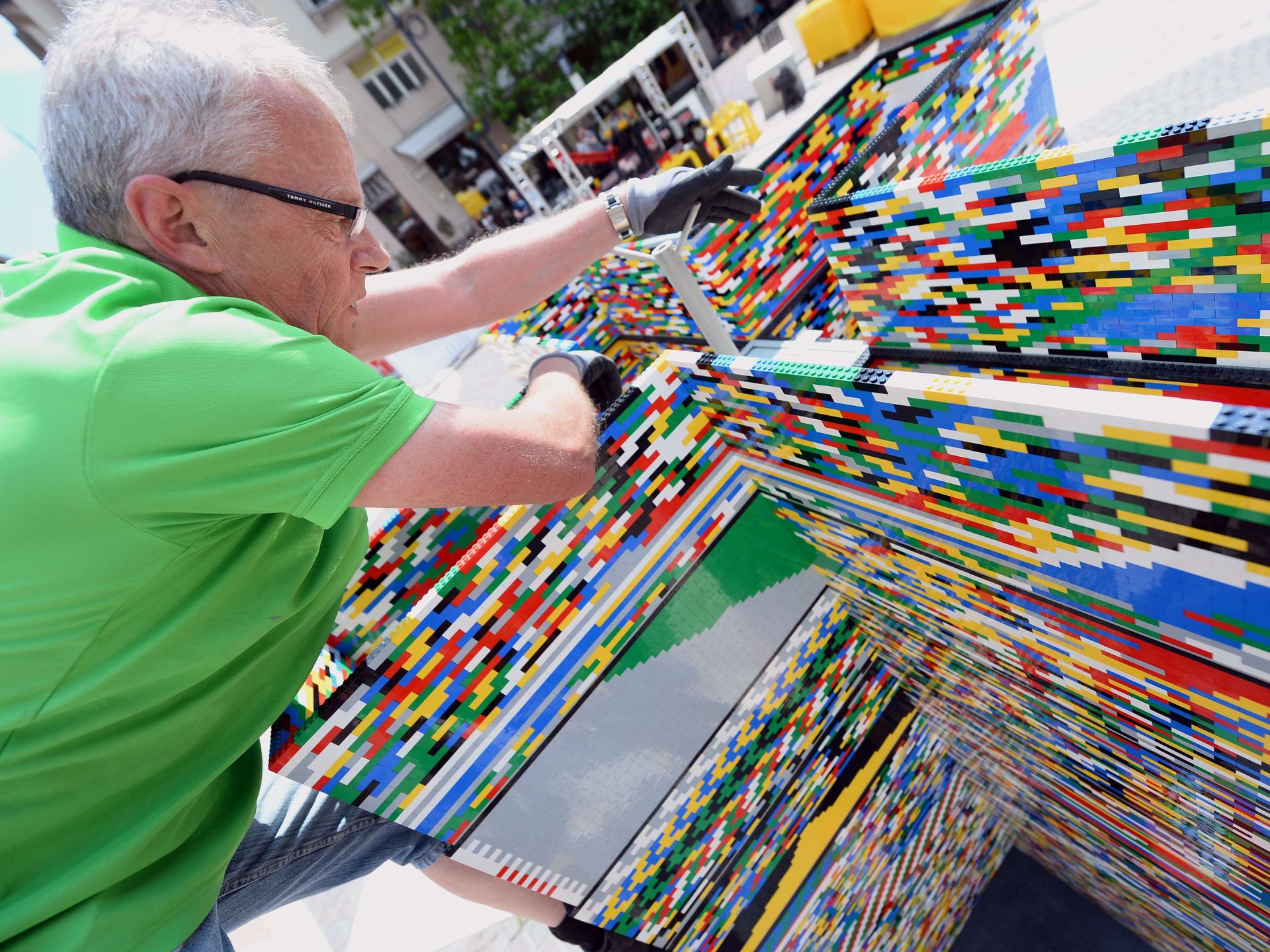 To add a little bit of coolness, the tower was crowned with a Rubik's cube!
This is the biggest LEGO building we've ever seen, and that's saying something, since we've featured some pretty big creations in our LEGO builds pages!