A new set of LEGO minifig characters are being released this summer, and they're all girls! The new female scientists kit will contain three awesome girl LEGO minifigs working on some very cool science projects.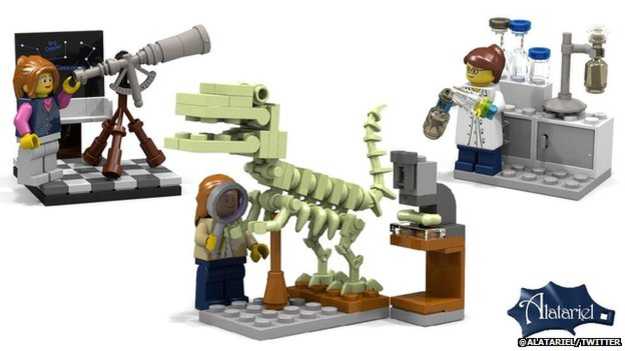 The Astronomer, the Chemist, and the Paleontologist make up the Research Institute kit, and each minifigure comes with some science-y kit to use. The Astronomer uses a star-map and telescope, the Paleontologist has a dinosaur skeleton to study, and the Chemist has some flasks of chemicals to mix.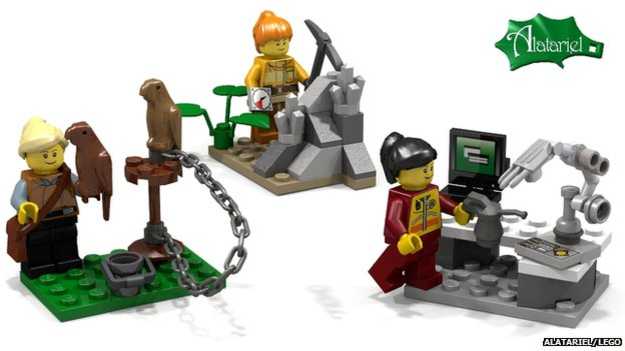 The set was designed by Ellen Kooijman, a geochemist who put her design on LEGO Ideas because she was upset that there were not many female LEGO figs doing awesome things available to buy. She also designed a set including a Falconer, Geologist, and Robot Engineer, which you can see above, but that has not been made into a set yet. With the release of the Research Initiative set, you'll be able to have more girls as part of your minifig collection, and some awesome new props for everyone to use.
The LEGO Research Institute kit will be available in August. For more awesome LEGO kits, move your eyes over to our amazing LEGO channel.