Sometimes you've just got to build, and some of those times your LEGO bricks just aren't near. Thankfully you don't have to try and find something else to do these days, as long as you're near a computer. Google have made a new game for the Chrome internet browser called Build with Chrome, and it lets you build whatever you'd like out of LEGO bricks, right on the internet!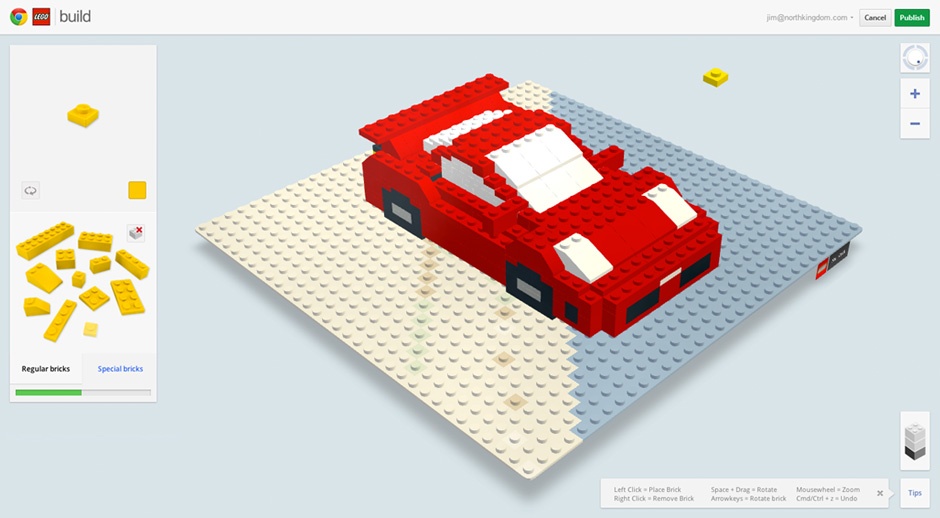 You can download it easily from the Google Chrome app store, and the start building with a great selection of LEGO bricks. You can build on a map too, so if you wanted to recreate your own house, you could put it on a map in the exact same place your actual house is! And when you're done, if you have a Google+ account you can share your creation with your friends and the world!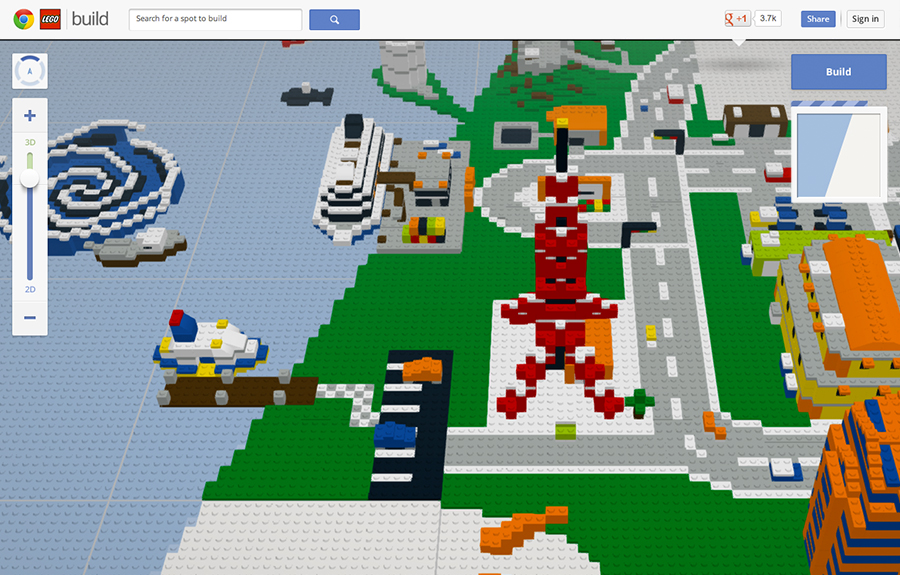 To start using Build with Chrome, make sure you're using Google Chrome as your browser first. Then visit the Build with Chrome website, and get started!