Welcome to BoxMash's new iOS App of the Day! Every day we will be bringing you new and cool games from the Apple App Store that we think you should play. Best of all, every game we recommend will be free to download. Today we're looking at the festive Xmas Planet HD from Jelly Biscuits.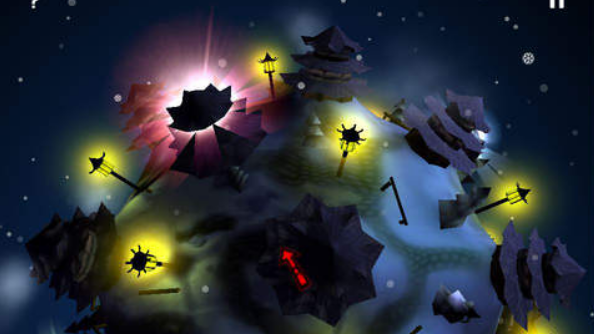 We all want to feel Christmassy at this time of year, which is why we've chosen Xmas Planet as our app today. You play as Santa on Christmas Eve, delivering presents to all the children on your planet. You have to match the presents to the right chimneys, and try and deliver all your presents before the sun comes up! A compass will help you find the right house, so don't worry about getting lost. It's really simple, but you'll be playing for hours trying to beat your high score.
You'll really want to play Xmas Planet before Christmas Day, so it's time to grab your iPad, iPhone, or iPod Touch, look on the App Store for Xmas Planet HD, and get downloading!