Grab your sword, pull on your helmet, and get ready for adventure. But don't forget to wind your key up first! In Wind-up Knight 2, you play a little clockwork knight in shining armour. But don't mistake his shortness for weakness, he can still pack a punch. And you're about to adventure with him through castles and forests with him.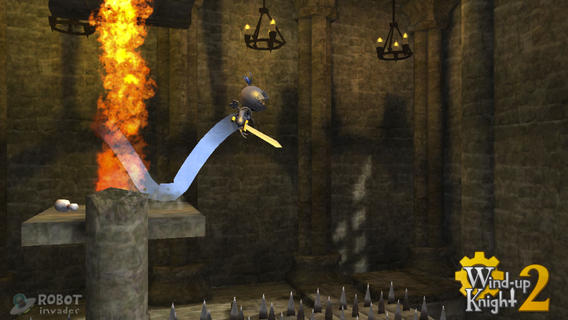 Wind-up Knight is a platformer, so think Mario or Rayman. Like those characters, Wind-up Knight is really good at jumping. He can even double-jump, or bounce of special pads for extra height. You'll need to use jumps carefully so you can soar over traps like spikes, or enemies like hippogriffs!
There's
plenty of levels to play through, but keep your eye out: every level has secret side-quests to do, and you'll only be able to beat the game 100% by completing all the side-quests!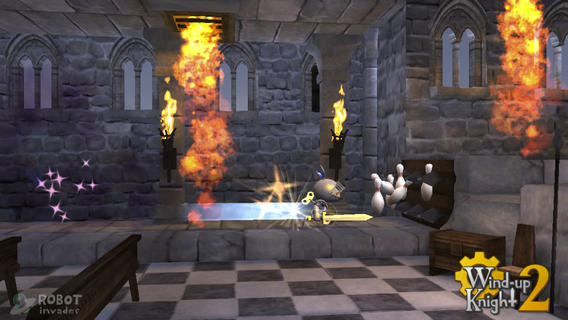 If you fancy some adventure today, just download Wind-up Knight 2 from the App Store. It's free on iPad, iPhone, and iPod Touch. If this doesn't look like your kind of thing, no worries: check out our other app recommendations.