Have you played the Trials games on Xbox 360? They're incredible stunt bike games where you have to race across crazy and jump-filled tracks on a dirt bike. They're really tricky and you need lots of practice to play well, but it's so good you just can't help but play one more game. Now you can play just one more game on the go, with Trials Frontier on smartphones and tablets!
Trials Frontier is as much a physics puzzle game as it is a bike racer. You need to be quick to get to the finish line in time, but you need to work out how best to jump and move your bike without falling off the track. There's also plenty of traps and dangers like explosions and falling boulders to make things difficult for you! But even when things get tough, it's still a brilliantly fun game.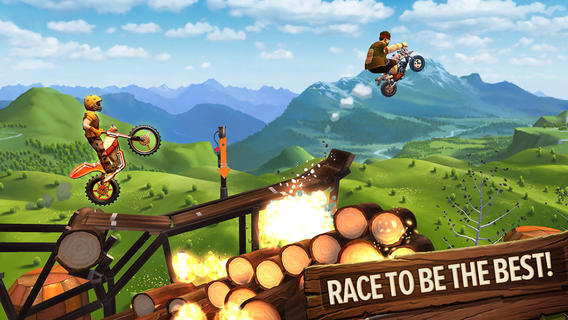 There are 250 different missions to complete on 70 tracks in 10 different environments. This is a really BIG game, one that could last you up to 50 hours. You can even customise your bike with cool upgrades that you earn.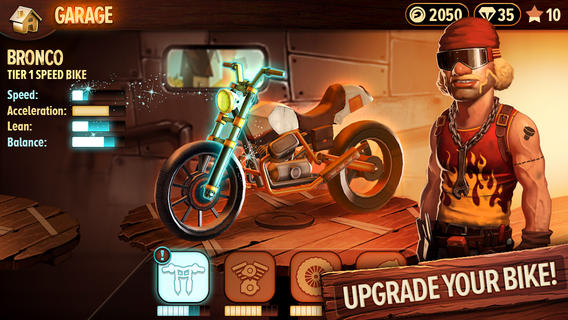 To download Trials Frontier, just zoom on over to the App Store and grab it for your iPad, iPhone, or iPod Touch. If Trials doesn't sound like your kind of thing, no worries: just take a look at our other favourite apps.