It's time to pull your finger out if you want to hit the finish line: Touch Racing 2 lets you speed away from the competition with just one finger! It's a cool remote control racing game that's simple to play and tons of fun.
To race in Touch Racing 2, simply press your finger on the touch screen and your racer will speed towards that point. Drag around corners and keep ahead of the race to make sure you're in pole position and ready to take home the big prizes! There are loads of tracks, from speedways to off-road tracks. There are even water circuits for boats, so it's not all about the four-wheel action.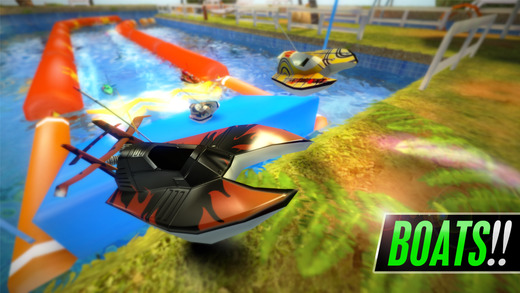 You don't need to keep your car and boat boring and slow either, since you can upgrade ever component and then give it a cool paint job. And with your racer totally unique, you can show off how awesome it is in online multiplayer!
To thunder along the speedway, just grab Touch Racing 2 for free from the App Store. If getting behind the wheel of a speed machine doesn't excite you, why not try something else from our Best Apps channel?