Welcome to BoxMash?s iOS App of the Day! Every day we will be bringing you new and cool games from the Apple App Store that we think you should play. Best of all, every game we recommend will be free to download. Today we?re looking at Top Gear: Race The Stig from BBC.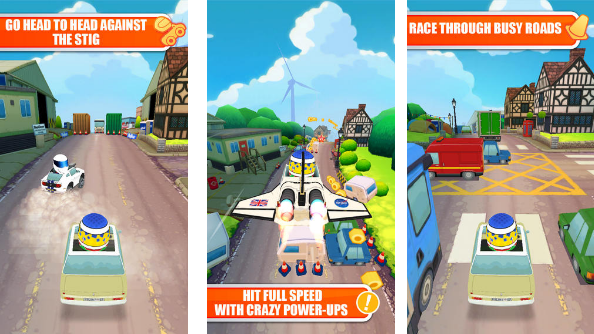 Some say that he uses mind control to use his iPad, and that he recharges it by plugging it into his ear. All we know is that he's called the Stig! Actually that's a lie, we also know that you can race against him in this amazing new Top Gear app: Race the Stig. Try and overtake Top Gear's tame racing driver in this exciting driving game that will have you dodging through traffic, driving over jumps, and smashing through caravans. You need to keep your eyes on the road at all times if you're every going the beat The Stig to the finish line!
There are plenty of famous Top Gear experiment cars to drive too, like the Rocket Robin and the Indestructible Toyota Pickup truck.
You can play Top Gear: Race The Stig for free on iPad, iPhone, and iPod Touch. Just download it from the App Store!