Welcome to BoxMash's iOS App of the Day! Every day we will be bringing you new and cool games from the Apple App Store that we think you should play. Best of all, every game we recommend will be free to download. Today we're looking at Toca Cars from Toca Boca.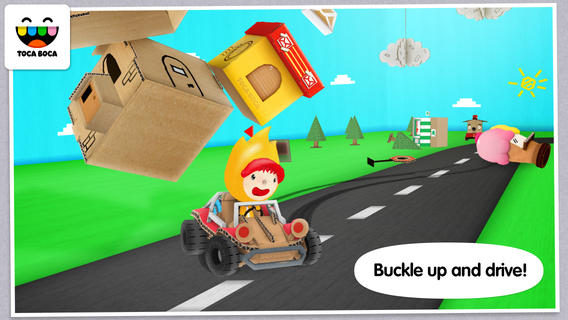 Toca Cars is a really fun driving game because there are no rules! What you say goes, from driving through any puddles you see to soaring off big jumps! Racing around a world made of cardboard, there's plenty to see and do, on road or off. You can drive into anything you see and knock it over, and if you want to knock it over again, just hit the big red 'reset' button to make things stand back up again.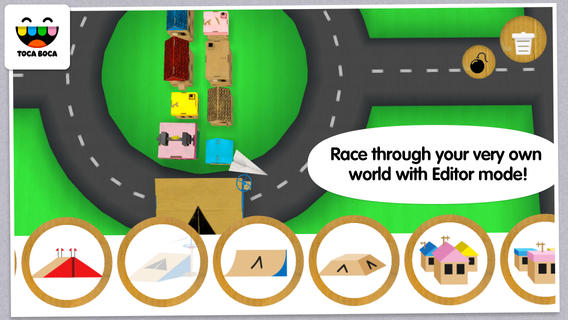 You can even make your own tracks in the awesome editor mode, laying down roads and building obstacles to weave in and out of (or just drive straight into!)
Toca Cars is free at the moment on the App Store, so grab it quick! You can download it on iPad, iPhone, and iPod Touch.