Love the strategy of Angry Birds and a fan of adventure games? Then Tiny Thief might just be your new favourite game! Made by Rovio Stars, Tiny Thief is an awesomely addictive puzzle-solving adventure, where you must go on an epic quest through a medieval land to save a princess and kingdom from danger! Play as the 'Robin Hood' of mobile gaming: Tiny Thief, a little hero who stands up for the little guys everywhere, using his cunning to steal from evil bosses in a world full of greed!
Playing as Tiny Thief you must be prepared to be tricksy, and use all your sneakiness and skills to solve the puzzles on each level, whilst also trying to get Tiny Thief through without being seen! On the different levels you will get to explore pirate ships, medieval halls and castles, and go up against fearsome villains such as rogue pirates, robots and the evil Dark Knight.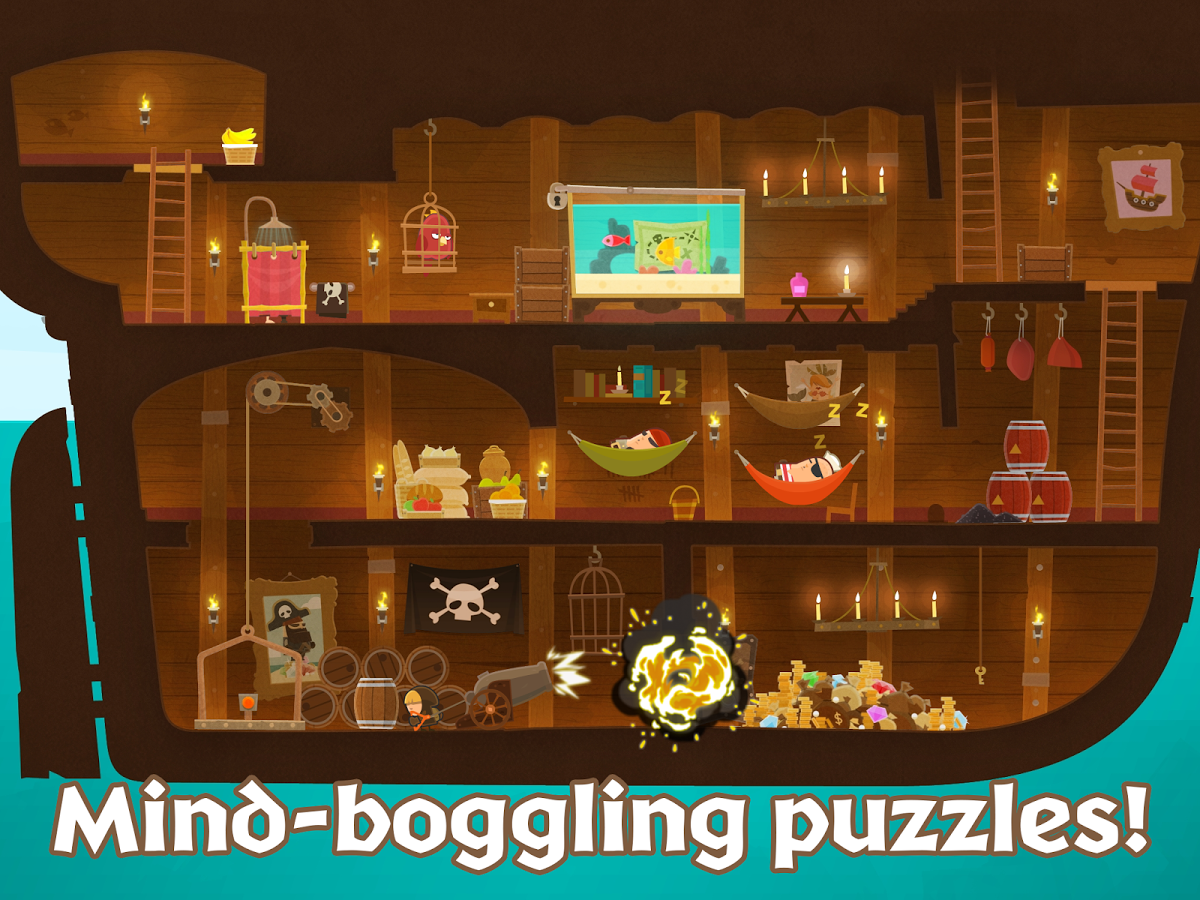 There are 6 levels in the main story for you to enjoy, each one with three objectives: a main puzzling task, secret items to find and locating your mischievous ferret friend who is hiding somewhere in the level. Once you have solved the main puzzle, a green exit icon will appear on the screen and you will have to try to get Tiny Thief safely to the exit before you can complete the level. Although you only need to solve the main task to pass the level, you should make sure to come back to find all the secret items as they will unlock some cool extra content later on in the game. If you need help to find what items you are looking for, have a look in your Treasure Chest to see silhouettes of the items, so you have an idea of what shape to look out for!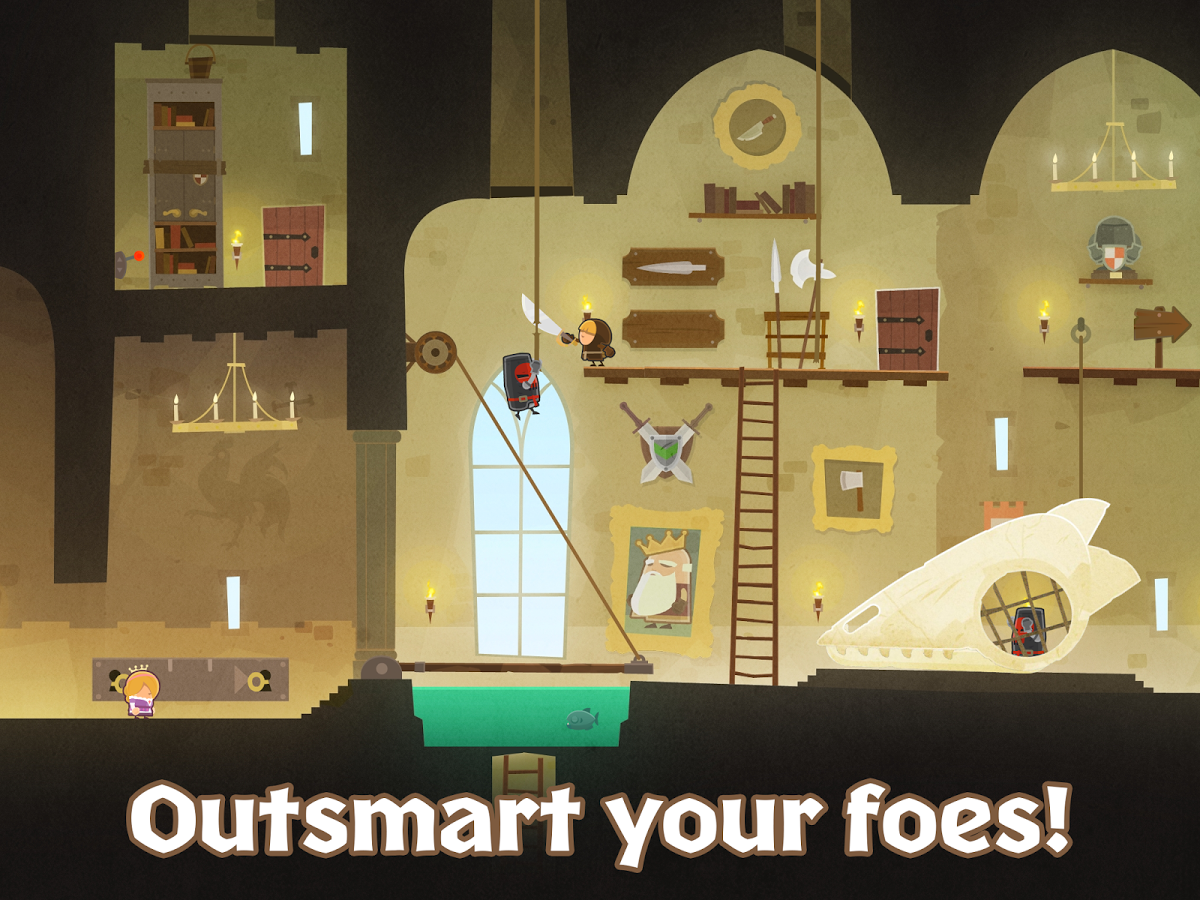 All the levels are interactive, and experimenting is the key to solving the puzzles and finding all the secret items. So don't be afraid to tap away on the screen to see what you can interact with! When Tiny Thief gets close to something he can use, an action icon will appear on your screen to let you know, so don't forget to tap the icon to perform the action. These actions can be anything from climbing ladders and hiding in barrels, to picking up items. Always remember when playing to keep Tiny Thief hidden as there are wanted posters everywhere alerting the townspeople about him, so they will be on constant look out to catch him! Once they see him, there is no escape and you will have to restart.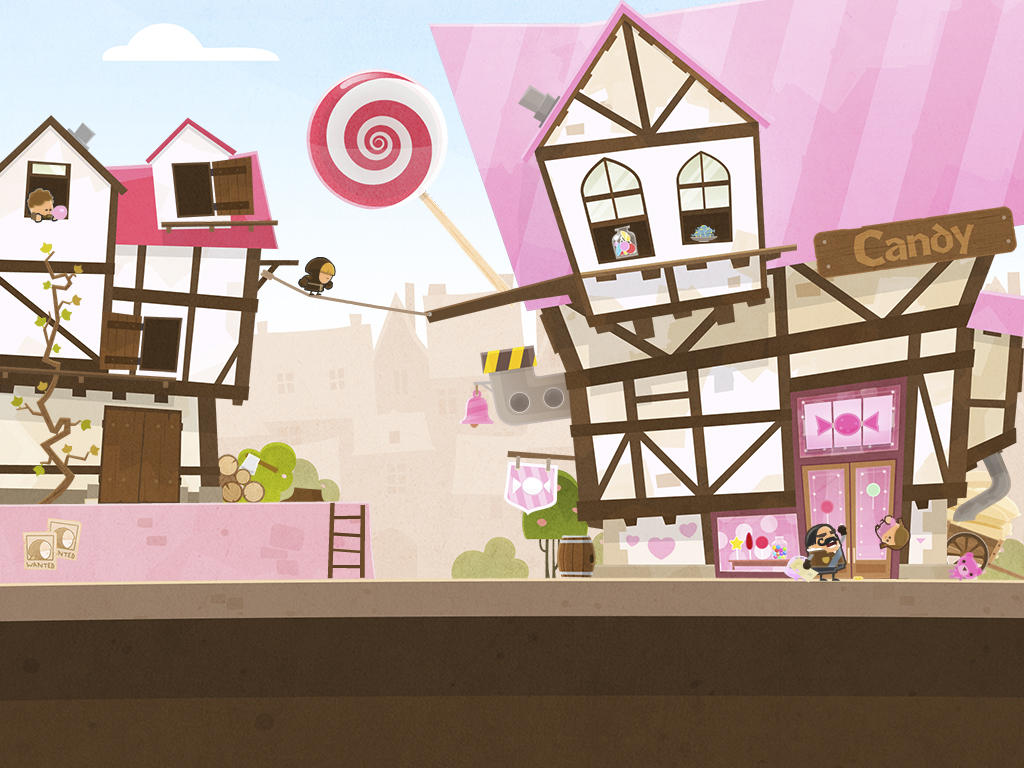 There's also some good news of fans of magic because Tiny Thief now comes with a Bewitched Update which you can buy in-app. This update has five more awesome levels for you to enjoy. Here, you must save the King who has been kidnapped by the Wicked Witch! You must do this by turning to dark magic for help, and using your cunning to defeat witches, ghosts and even dragons!
Are you ready to stand up for the little guys? Then head over to the App Store now to get Tiny Thief for free on iPhone, iPad and iPod Touch now. Tiny Thief not for you? Don't forget to check out our other awesome Apps to find your next favourite game!