Welcome to BoxMash's iOS App of the Day! Every day we will be bringing you new and cool games from the Apple App Store that we think you should play. Best of all, every game we recommend will be free to download. Today we're looking at Tiki Monkeys from MilkCap!
Tiki Monkeys takes you on an adventure to find your stolen pirate treasure! A bunch of naughty monkeys have stolen it and run off into the jungle, and only by being quick and smart can you steal it back. There's lots of different stages in each section of the jungle where you must outsmart the monkeys by swiping the touchscreen and hitting them. If you can hit hard and fast, you can get combos to help you get even better scores. Be careful though, those cheeky chimps will be throwing bananas and coconuts at you to try and stop you!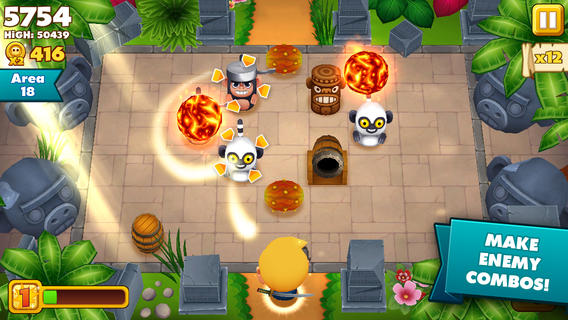 You can download Tiki Monkeys for free from the App Store on iPad, iPhone, and iPod Touch. It really is great fun, and one of the best apps we've played for a while. So what are you waiting for? Get downloading and go bananas!