Welcome to BoxMash's iOS App of the Day! Every day we will be bringing you new and cool games from the Apple App Store that we think you should play. Best of all, every game we recommend will be free to download. Today we're looking at the heroic Team Awesome from Ezone.
Great super hero games can be hard to find on the App Store, but don't worry: we've got this one covered! You can be transported into your own comic book world with Team Awesome, where you can save the day in 120 different missions!
Team Awesome were four normal people with normal jobs, but when a meteor crashed to earth they gained super powers! Play through the 120 missions to save civilians, defeat aliens, take out toxic spiders, do some break dancing, and help stop the four super-villains. Along the way you can power up your hero with six different special abilities and make sure they're well-prepared to take on the bosses.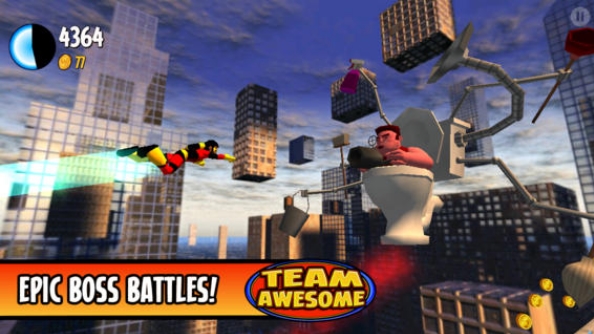 Team Awesome has all the best bits of your favourite superhero films, games, and comics combined, so you really should play it. We guarantee you'll have an AWESOME time! Download it on your iPhone, iPad, or iPod Touch from the App Store for free.