Welcome to BoxMash's iOS App of the Day! Every day we will be bringing you new and cool games from the Apple App Store that we think you should play. Best of all, every game we recommend will be free to download. Today we're looking at Sunnyville Zoo Dentist from Sunstorm Interactive.
What do you want to be when you're older? If you fancy being a dentist, then this is the app you need to play. Sunnyville Zoo Dentist lets you do all kinds of work on the teeth of different animals. From standard cleaning to fillings and even pulling bad teeth out, there's all sorts of operations to do. Just be careful where you put that dentist's drill though; you don't want to hurt the animals whilst you work!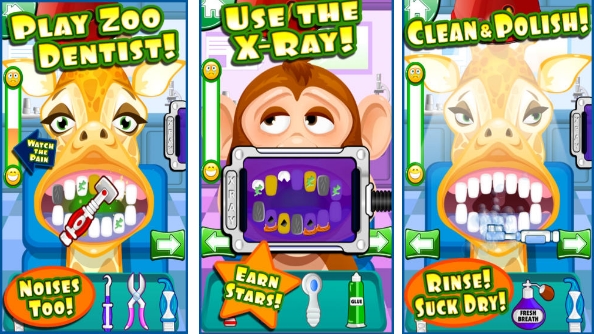 To get your dentist career on the go, download Sunnyville Zoo Dentist for free from the App Store. You can play on any iOS device: iPad, iPhone, or iPod Touch!