Welcome to BoxMash's iOS App of the Day! Every day we will be bringing you new and cool games from the Apple App Store that we think you should play. Best of all, every game we recommend will be free to download. Today we're looking at Subway Surfers from Kiloo.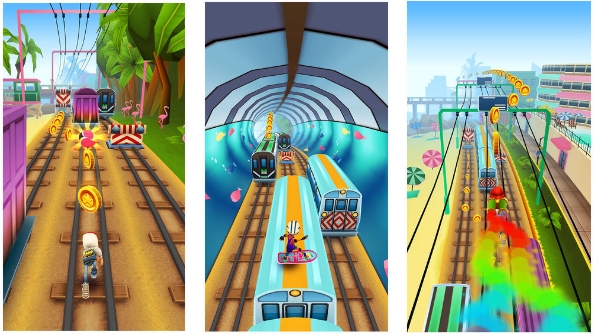 Subway Surfers is a runner game with a bit of a difference: you've got hoverboards and jetpacks! You use these awesome gadgets to blast yourself over obstacles and glide around hazards, collecting coins all the way. You'll need to have lightning quick reactions to dodge incoming subway trains and grab power-ups. You can even pull of sweet tricks like grinds
and acrobatics with just the quick flick of your fingers on the touch screen. And it's all set in a vibrant, cartoony world that looks great on HD screens. Perfect for filling up those spare few minutes.
You can download Subway Surfers for free from the App Store on your iPad, iPhone, or iPod Touch.