There's never been a better time for a burst of speed when you're stuck on the bus or waiting for the train. Well you can get that burst thanks to Sonic the Hedgehog on your phone or tablet in Sonic Jump Fever, a great new fast-paced game from the App Store.
Sonic Jump Fever is like the Sonic games you know and love, but with one key difference: everything goes up, not sideways! So you'll still be jumping on baddies, collecting golden rings, and dashing through platform obstacles, but instead of zooming from left to right, you'll be rocketing from the bottom of the screen to the top! Each stage has a time limit you need to beat, so you'll need to get combo multipliers and other boosts to help you hit the end before time runs out! And for even more intense action there's Fever mode that makes things even more tricky!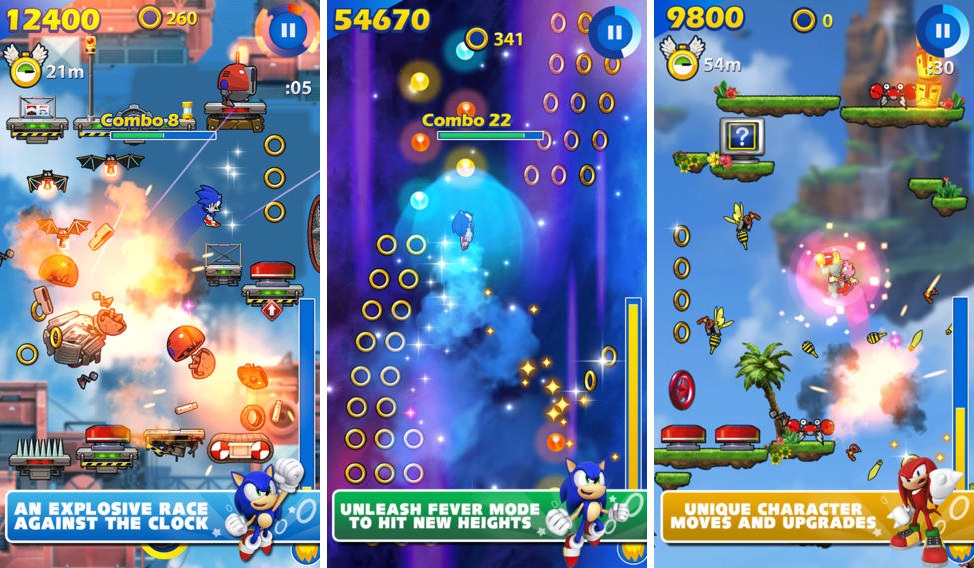 Sonic Jump Fever is available for free from the App Store, just dash over and download! Or you could take a look at the BoxMash Best Apps channel for something with a lot less rushing around.